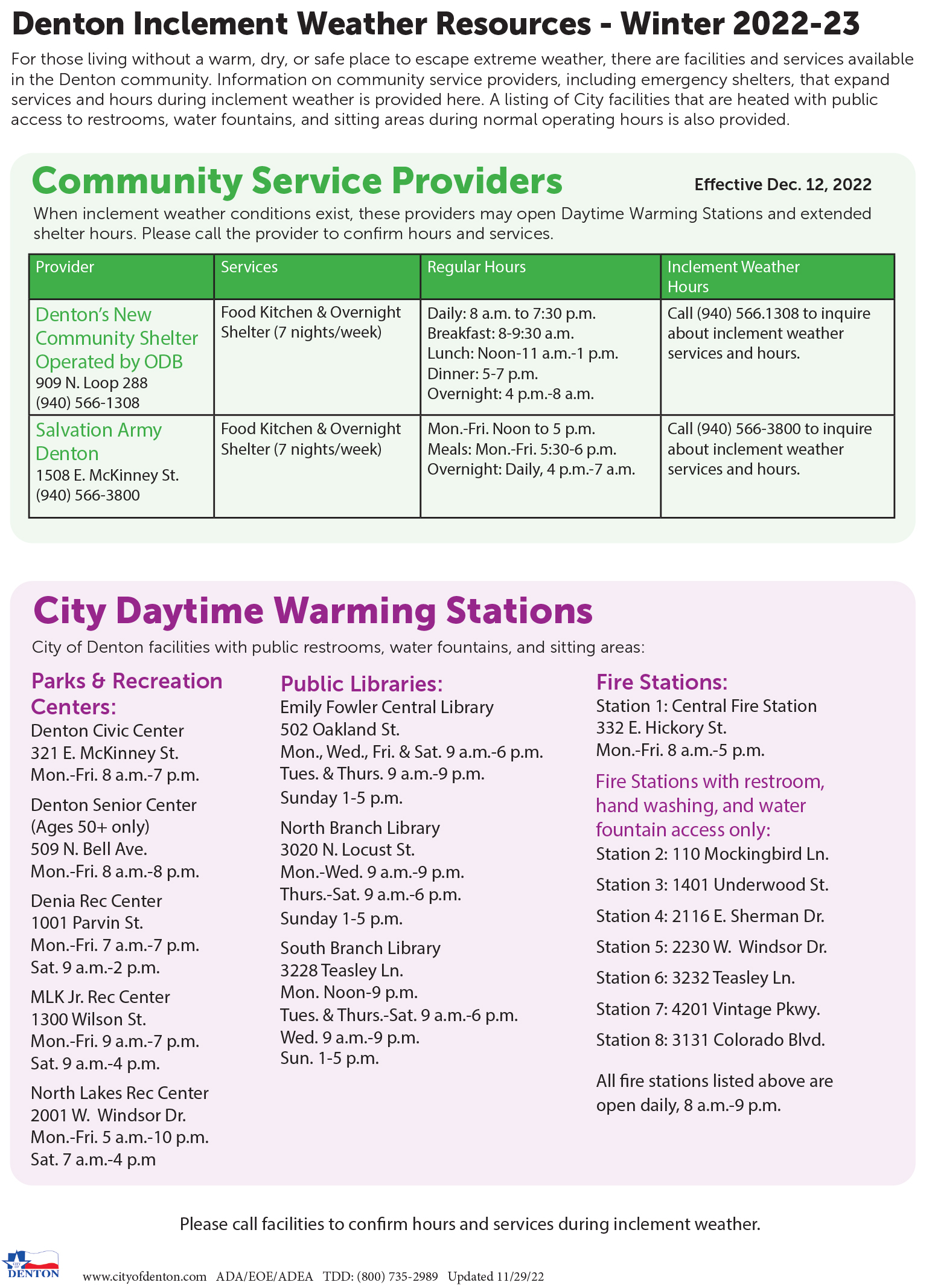 Click image above to enlarge and/or download.
Volunteers Needed at Our Daily Bread | Laundry Station and Shower Monitors
If interested contact ODB Volunteer Coordinators: Sarah.Trachsel@ourdailybreaddenton.org or Reanna.Boydstun@ourdailybreaddenton.org
** Holidays may impact hours of operation. Call in advance. **
City of Lewisville
Warming Centers
Lewisville Public Library, 1197 W. Main Street, open Monday- Thursday, 9 a.m.-8 p.m., Friday and Saturday, 9 a.m.-5 p.m., closed Sunday
Music City Mall Lewisville, 2401 South Stemmons Freeway, open Monday-Saturday, 11 a.m.-7 p.m. and Sunday, noon-6 p.m. 
Overnight Shelter
The overnight inclement weather shelter will be located at the Relevant Life Church (331 E. Church Street, Lewisville) during The Salvation Army's move to their new facility. The Salvation Army will coordinate the shelter at Relevant Life Church. 
Denton County Works
Are you looking for a job? Need tips and resources to update your resume and interview skills? 
---
Denton County Emergency Rental Assistance
Designed to assist Denton County residents experiencing financial hardship with rental assistance, utility assistance, and/or housing stability services.
---
Denton County Food Pantries
Find a comprehensive list of food resources across the County.
---
View our comprehensive directory of Denton County social services that connect people in need to agencies that can help them. 
Sponsored by 

---
Service Maps
View several interactive maps pinpointing the locations of services throughout Denton County related to child care, mental health, Veterans, housing, food pantries, legal, and families in need.
---
Get local referrals to local resources - Call
940-566-2688
or
Submit a Webform
to be contacted by an Information & Referral Specialist from here in Denton County
---

View Searchable database of statewide resources or call a 24/7 state hotline by dialing 2-1-1
---
Mental Health Resources 
A free helpline offering guidance, information, resources, and support for mental health and addiction.
Call the free helpline at 972-525-8181 Monday - Friday 10 a.m. to 6 p.m. to get connected with a mental health navigators or visit their website to search their database for a provider to best meet your needs.
---
Experiencing Homelessness or Housing Crisis?
Are you or a loved one experiencing homelessness or a housing crisis? View our Community Resources. 
---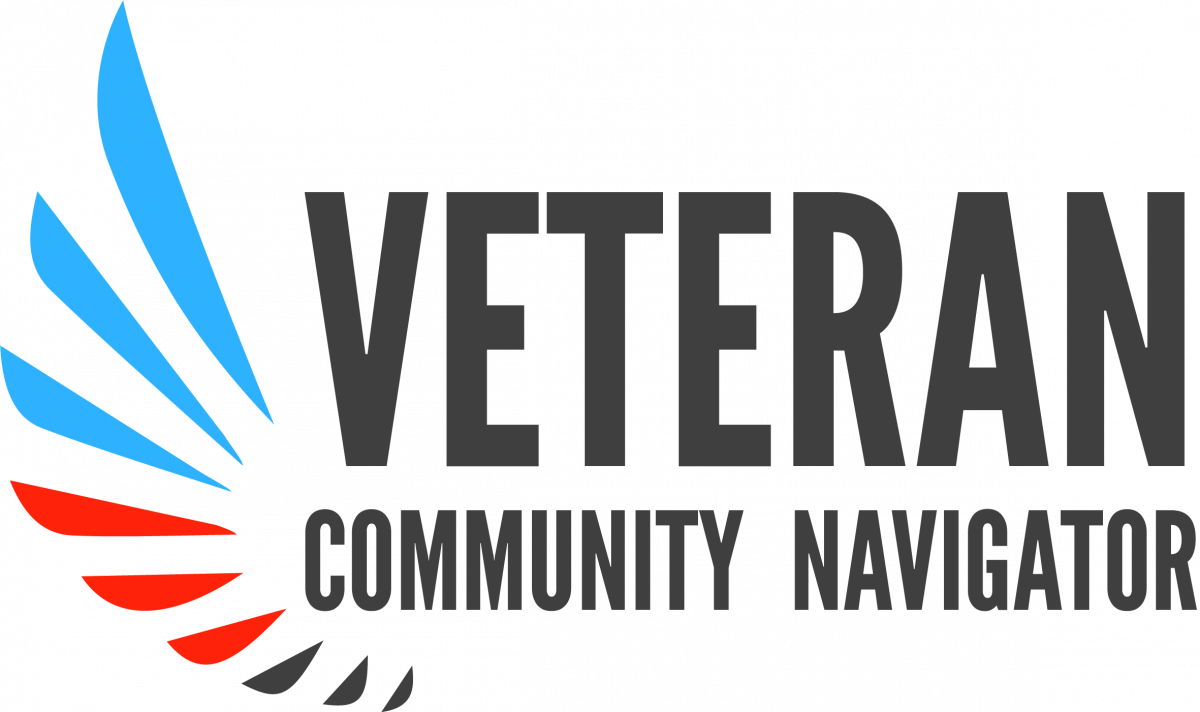 The Veteran Community Navigator Program in Denton County assists Veterans and their family members to get connected to Veteran services and community resources.