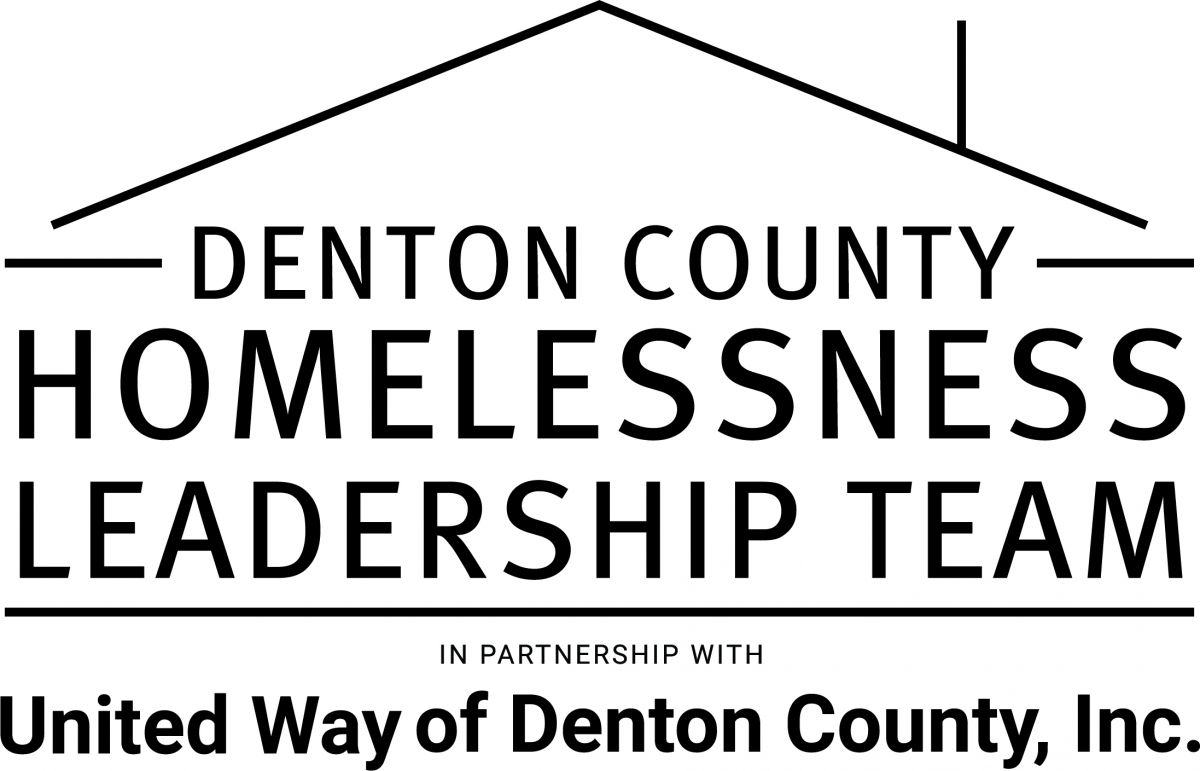 Our Vision
Every person in Denton County has a place to call home that is safe, affordable, accessible and supported by community resources.
Our Mission
The Denton County Homelessness Leadership Team fosters an effective and coordinated system of homelessness prevention and intervention,
resulting in homelessness that is rare, brief and nonrecurring through:
Community awareness and connection
Data-driven, evidenced-based, fiscally responsible recommendations
Innovative solutions around affordable housing, access to primary and behavioral health care services, adequate incomes and coordinated services
Mobilizing, advocating and empowering public-private community-wide collaboration
---
How Can I Help?
Give to the Denton County Barriers Fund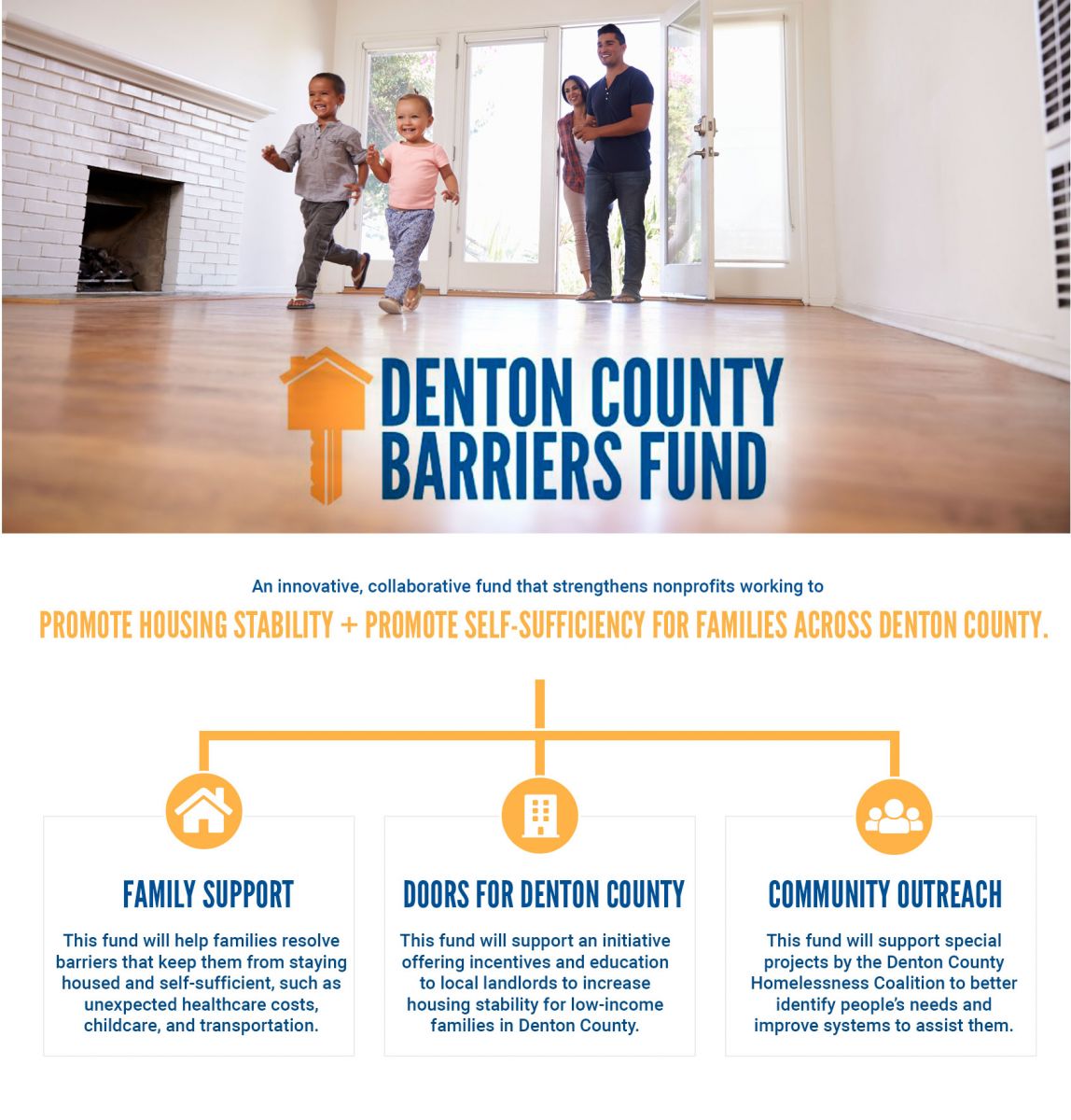 For more information, contact Olivia Mata-Williams at Olivia@UnitedWayDenton.org
---
Strategic Plan
The Denton County Homelessness Leadership Team updated its Strategic Plan to make homelessness rare, brief and non-recurring in October of 2018. The plan includes goals to increase access to housing by 10%, improve homelessness data management, and end Veteran homelessness in Denton County by 2020. 
---
Standards of Excellence
The Standards of Excellence are a set of performance goals and quality standards for homelessness prevention and intervention programming in Denton County. These Standards are meant to push our community to set real goals towards ending homelessness, especially Veteran and chronic homelessness, and to create more effective programs. 
---
Denton County Homelessness Data
Read the 2020 Denton County Homelessness Data Report!
Look Back at the 2019 Denton County Homelessness Data Report!
 POINT IN TIME COUNT   DENTON COUNTY DATA DASHBOARD
---

History
Recognizing that homelessness is a significant barrier to success for many in Denton County, the City of Denton and United Way of Denton County are collaborating through a public-private partnership to lead collective impact initiatives addressing homelessness across our community.
The Mayor's Housing the Homeless Task Force issued a report in December 2015 to the Denton City Council with several recommendations focused on producing a plan for coordinated, community-wide efforts to address homelessness. Acting on this recommendation, the City of Denton and United Way of Denton County have jointly underwritten this collective impact initiative that launched in 2016.
As the backbone organization to the Denton County Homelessness Leadership Team, United Way of Denton County enhances the outcomes of all partners by facilitating a shared vision, shared measurements, mutually reinforcing activities and continuous communication.
Our Method: Collective Impact