The R.O.I. (Return on Investment) for your Community
In 2020, United Way donors enabled us to invest over $850,000 in our local community via grants to agencies serving Denton County. 
Click the tabs below to learn more...
---
These dollars impacted the critical areas of
Education (19%)

,

Financial Stability (23%)

, and

Health/Mental Health (58%)

in communities across Denton County.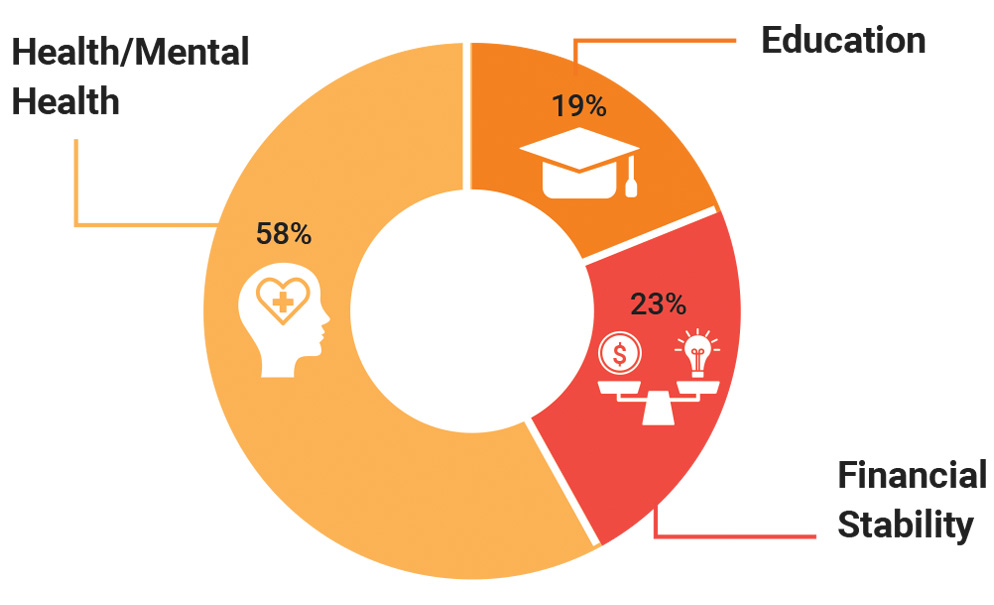 Your donations helped improve and transform lives in communities across Denton County.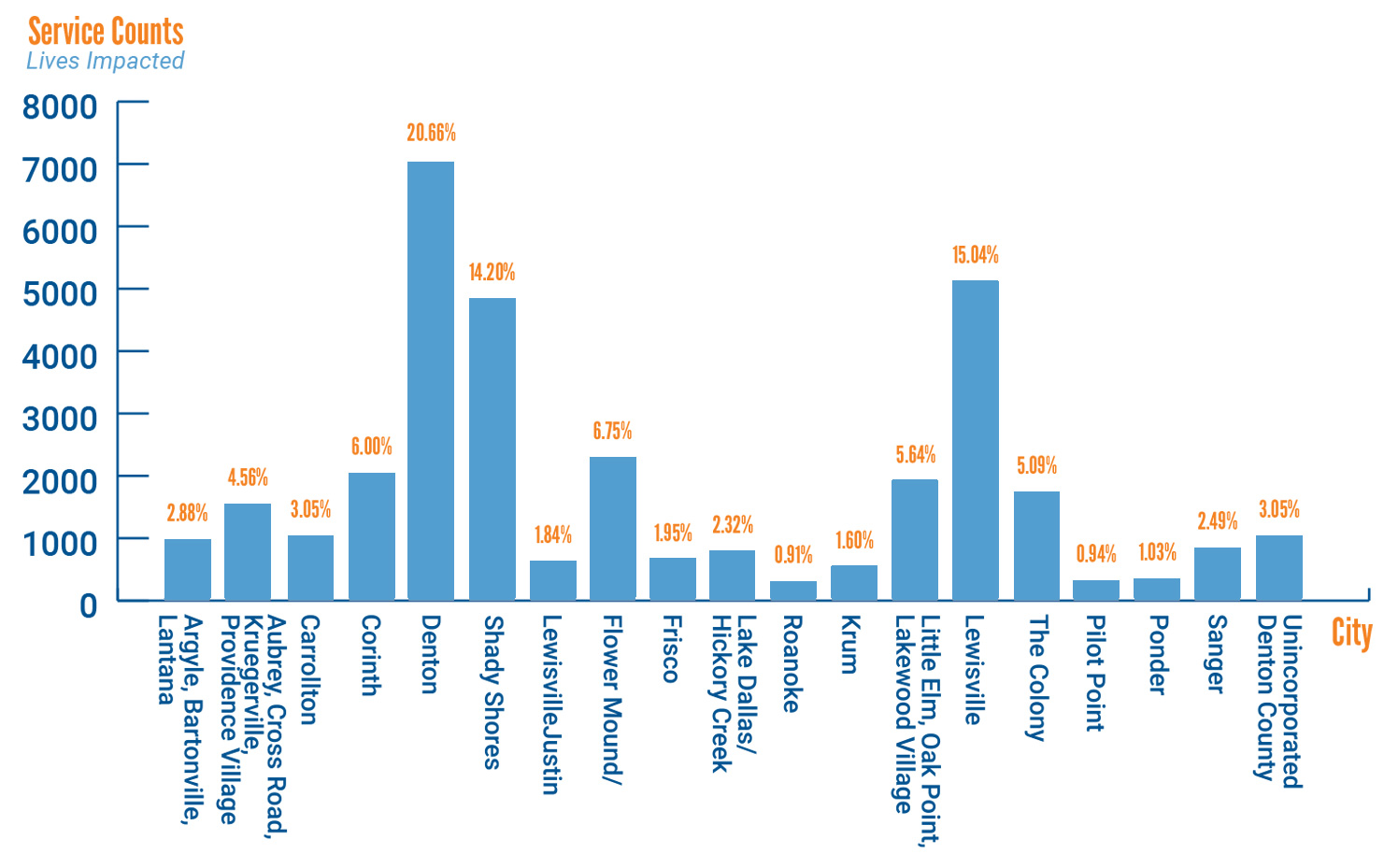 These donations supported the following agencies in Denton County:
Big Brothers Big Sisters of North Texas
Camp Sweeney
CASA of Denton County
CCA
Children's Advocacy Center of North Texas
Communities in Schools of North Texas
Denton County Friends of the Family
Denton Christian Preschool
Denton City/County Day School
Fred Moore Day Nursery School
Girl Scouts of Northeast Texas
Health Services of North Texas
Hearts for Homes
PediPlace
Salvation Army
SPAN/Meals on Wheels
Special Abilities of North Texas
---
Our Pandemic Recovery
Our partnership with Denton County to mobilize over $12.5 million of federal funding in 2020  helped stave off economic devastation for our community with much-needed assistance with rent, utilities, food, and more.

Households across Denton County continue to be impacted by our collaborative Covid-19 Crisis Response Eviction Prevention program.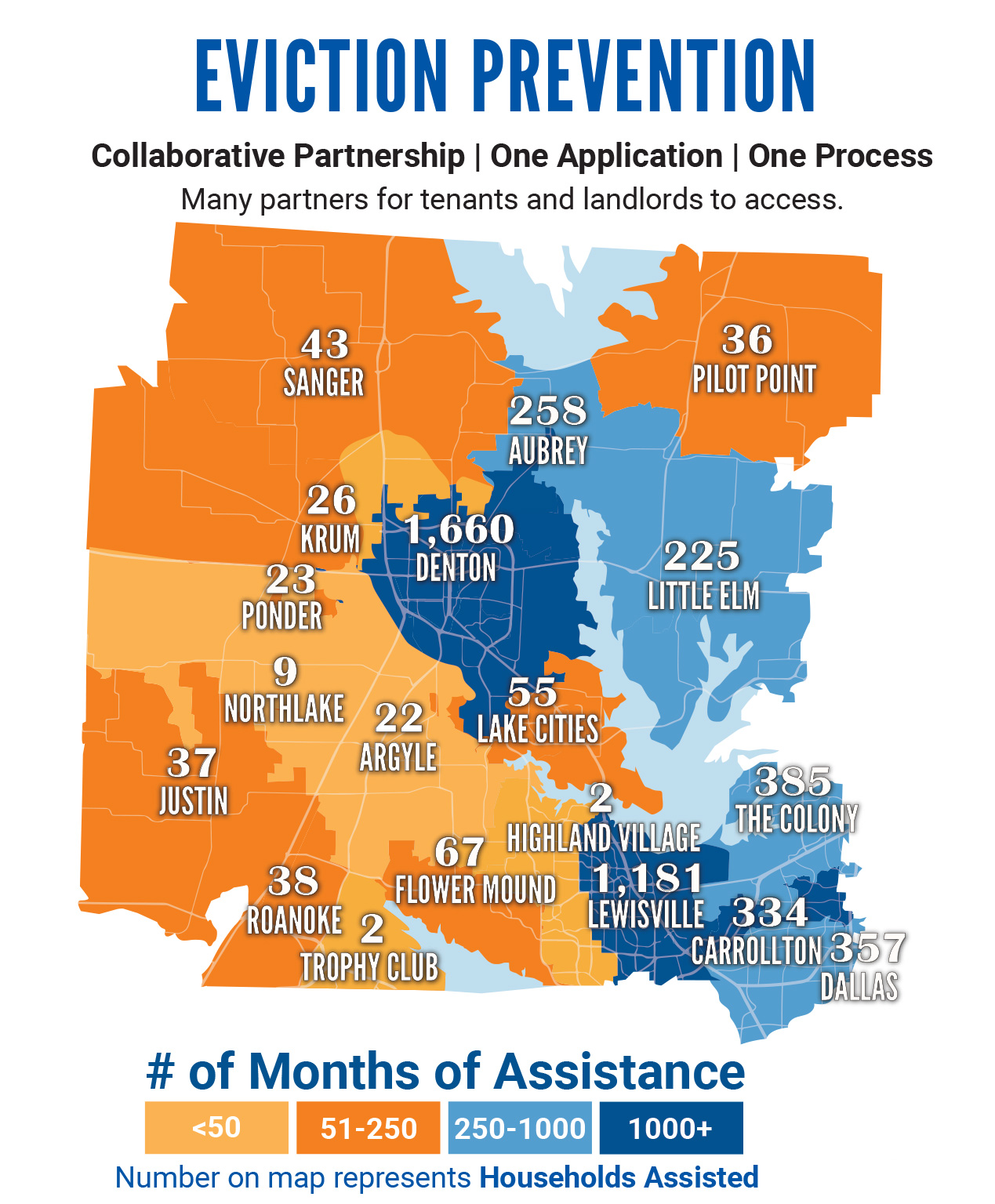 As of 3/31/2021