Donations in 2021-2022,
leveraged with grant funding, provided services that
IMPACTED LIVES ACROSS DENTON COUNTY.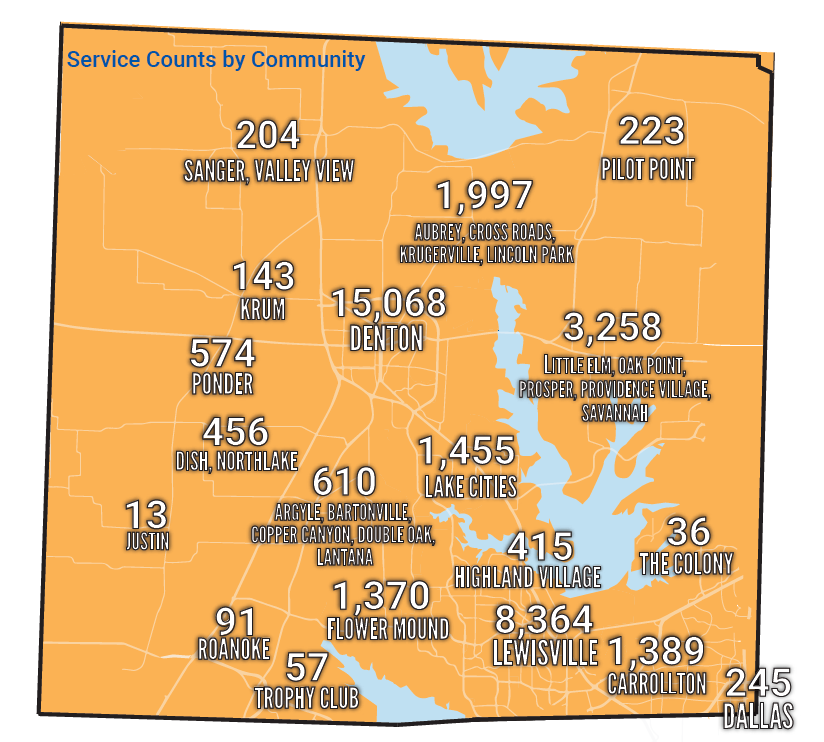 Needs met in these Service Numbers include food insecurity, domestic violence, housing insecurity, student drop-out prevention, meals to seniors, mental health services to child victims and low income families, child care, and more.
---
Donations to United Way of Denton County fuel a Dual Strategy that:
Supports local nonprofits that provide safety-net services to meet immediate needs.
Works collaboratively with local community leaders to build a stronger Denton County so everyone can thrive. 
"The investment made five years ago (to build infrastructure) has paid off by helping thousands of households across Denton County avoid homelessness since 2020."

~ Dani Shaw | City of Denton