As the Denton County community defrosts from the Winter Storm 2021, the devastation continues to create additional hardships for individuals and families lacking food, water, and, in many cases, safe living conditions.
We have activated the Emergency Relief Fund as a resource for the community to donate to support individuals and families in Denton County suffering from the effects of last week's historic winter storm.
Funds received will be distributed through grants to Denton County nonprofits and/or direct client assistance to help neighbors in need due to the freezing weather/power outages and identifying these primary focus areas:
Emergency assistance for displaced individuals (temporary housing & food costs)
Support for nonprofit partners for building damage and increased demands for services
Support for assistance for housing repairs & other property damage (this will be both through direct client assistance and supporting nonprofit partners' client assistance for repairs)
Hearst Foundations Awards Grant to Denton County Emergency Fund
Disaster Relief grant will aid Denton County residents without water due to Winter Storm Damage. Read more >>
---
Resources
HOUSING REPAIR
FEMA
The federal Texas Disaster Declaration, which includes Denton County, provides assistance which can include grants for temporary housing and home repairs, low-cost loans to cover uninsured property losses, and other programs to help individuals and business owners recover from the effects of the disaster.
DEADLINE TO APPLY FOR ASSISTANCE FROM FEMA IS APRIL 20TH.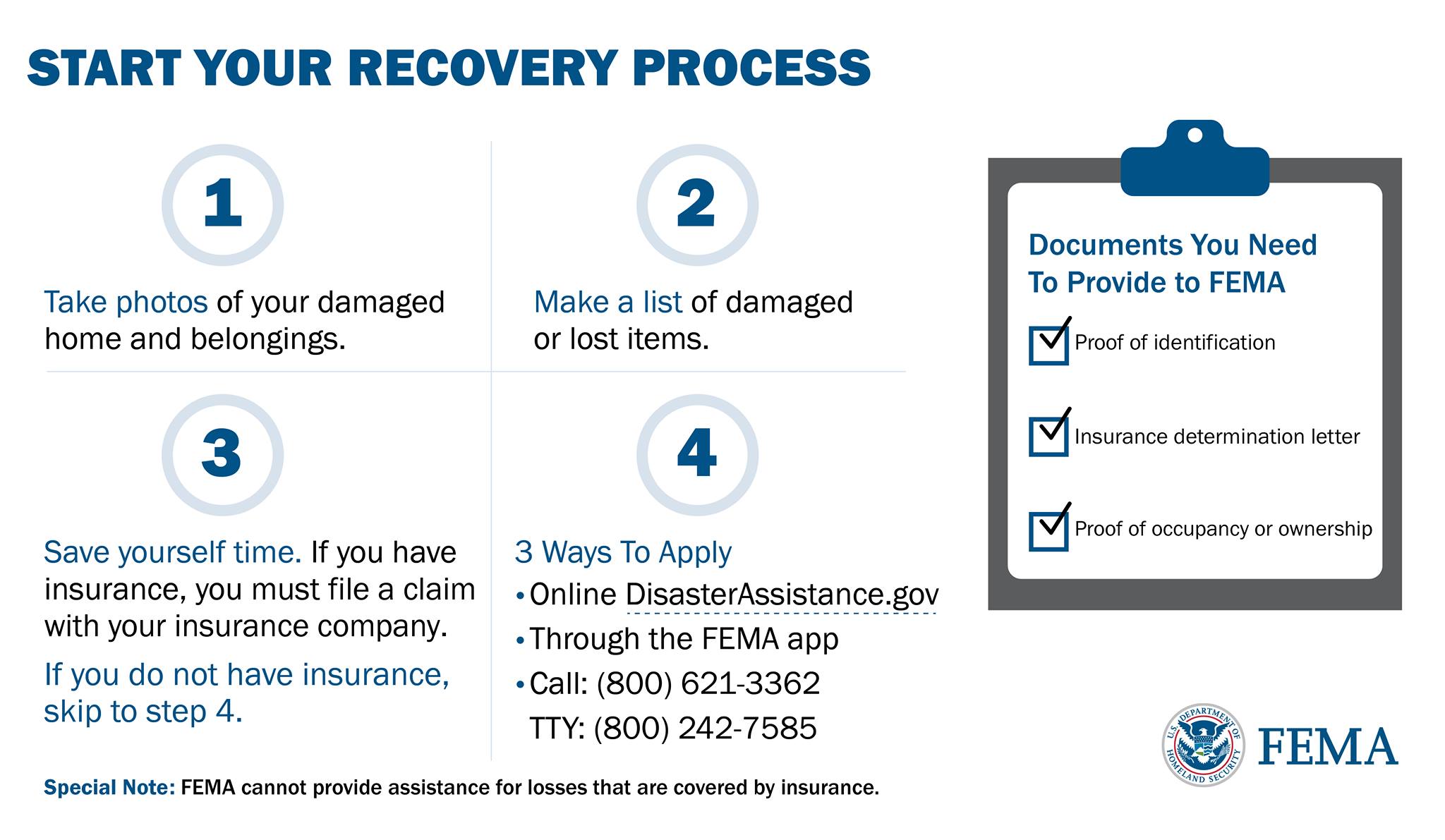 Haga clic aquí para leer en español.
The Best Way to Send Disaster Documents to FEMA >>    La mejor manera para enviar a FEMA documentos sobre el desastre >>
FEMA tips and resources for Texas families affected by the winter storm >>
The U.S. Small Business Administration has set up centers to assist business owners as well as homeowners and renters in applying for help through the disaster loan program. Representatives can explain the application process and answer questions. Assistance is available between 7 a.m.-7 p.m. by calling 800-659-2955 or emailing focwassistance@sba.gov.
Tips to avoid scams, price gouging, and home repair fraud from Lone Star Legal Aid.
---
FOOD ASSISTANCE
List of Denton County Food Pantries >

---
UTILITY ASSISTANCE
Public Utilities Commission of Texas FAQ addressing electricity pricing during the storm >
Interfaith Ministries provides assistance for residents who live in the Denton ISD footprint of Denton County. (Note: Interfaith does NOT help with Coserv bills.)
Fill out the pre-screening form to see if you qualify for utility assistance through our Eviction Prevention Program.
---
MENTAL HEALTH
A Disaster Distress Helpline has been set up to help people cope with stress from the winter storm. This toll-free, multilingual and confidential crisis support line is available 24/7. Call or text 800-985-5990 to connect with a trained crisis counselor.