A family should be a safe zone, a place one goes to find support in times of crisis. But many Denton County families are unable to satisfy basic needs, let alone weather emergencies. With supportive services, individual and group coaching, and connections to resources around the community, United Way of Denton County helps families develop resiliency and resources to improve their lives.

Full Community Needs Assessment > 
THROUGH COMMUNITY INVESTMENTS AND COLLABORATIVE PROGRAMS, WE
Improve access to career training to help working families increase earning potential 
Help low to moderate income families with free tax preparation and school supplies
Promote access to education and lifelong learning
---

DENTON COUNTY WORKFORCE SUCCESS LEADERSHIP TEAM
Our vision is for all individuals in Denton County to achieve financial security. The mission of the Workforce Success Leadership Team is to create and promote a holistic community approach to the workforce that provides every individual and family with the opportunity to increase earning potential, succeed, and thrive.
---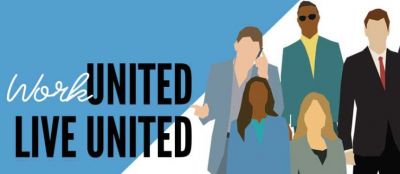 DENTON COUNTY WORKS
Denton County Works is designed to bridge the gap between job seekers and employers as a resource for job seekers with local job listings, tips, and resources. 
---


NORTH TEXAS FAMILY CHILD CARE NETWORK            
The North Texas Family Child Care Network (FCCN) attempts to meet the growing need for affordable childcare in Denton County by providing the tools needed for individuals in the community to start their own in-home child care centers. 
---
ALICE (Asset Limited, Income Constrained, Employed)
ALICE stands for Asset Limited, Income Constrained, Employed and represents the population of individuals and families in Denton County who are working but unable to afford the basic necessities of housing, food, childcare, health care, and transportation. The ALICE household survival budget is $52,956 for a family of four. This budget only includes the necessities and does not cover savings or emergencies.
---
EDUCATING EDUCATORS
Educating Educators is a project from the Denton County Workforce Success Leadership Team's Child Care Workgroup that is dedicated to providing affordable and high quality continuing education sessions to the Denton County Community. Educating Educators holds monthly trainings on the third Saturday of every month from 10:00am to 12:00pm.
---
EARLY CHILDHOOD RESOURCES
Are you a parent looking for child care in Denton County? Or, are you a child care provider looking for additional resources? Learn more about the variuos resources for parents and child care providers in Denton County. 
---
OTHER CHILDREN & FAMILY PROGRAMS
---