Every year our Volunteer Income Tax Assistance program, or VITA, relies on dedicated volunteers to help hard working Denton County neighbors keep more of their hard-earned money. Volunteers like Mike Martinez, the Director of CTDI in Flower Mound.
Mike is new to VITA this tax season. He learned about the program in preparation for CTDI's first United Way Employee Giving Campaign last spring.
"In an early meeting with Gary Henderson, he identified VITA as a gateway program, where community members can learn of other services United Way of Denton County can provide including housing and food assistance, Veteran or mental health services," explained Mike.
Being a numbers guy, Mike was eager to join other CTDI employees for training in January so he could roll up his sleeves to help. 
"I'm just getting up to speed, so I am only able to complete a few each night I am on site," said Mike. "I have prepared returns for Full Time Students, Married Couples and Individuals each with great stories who are thankful for this no cost tax preparation program."
Mike learns from and is inspired by the other VITA volunteers who collectively have filed 331 returns for Denton County neighbors, resulting in over $580,000 in total refunds, for the 2022 Tax Year to date.  
"Knowing that there are dedicated volunteers who have participated in the VITA program for years helps to quickly build confidence," Mike explained. "All tax returns completed by volunteers are double checked by an onsite quality leader before they are submitted to ensure the return's accuracy."
Mike is one of 20 dedicated VITA volunteers who learn the IRS tax code each year so they can maximize each taxpayer's return and save them an average $313 in unnecessary tax prep fees.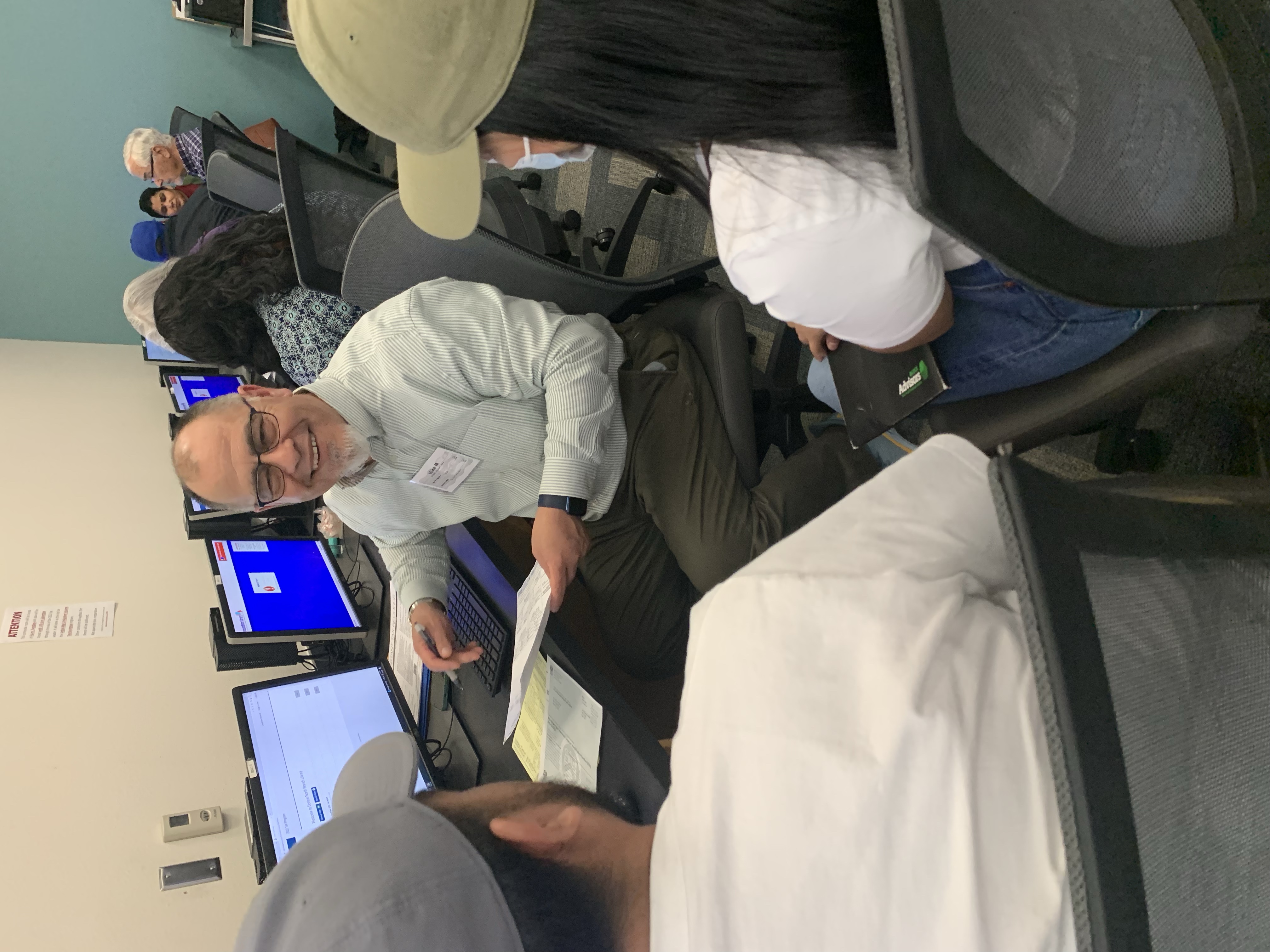 "Submitting tax returns is a requirement for each of us," Mike added. "VITA volunteers use training and tools provided by the IRS to ensure we are submitting a return that provides the maximum, legal return to our clients. Every dollar counts for the low income and elderly tax filers we help. We can help keep their hard-earned money in their pockets."
VITA locations will be open until April 18th to assist taxpayers who earned up to $60,000 in 2022 with free tax preparation.