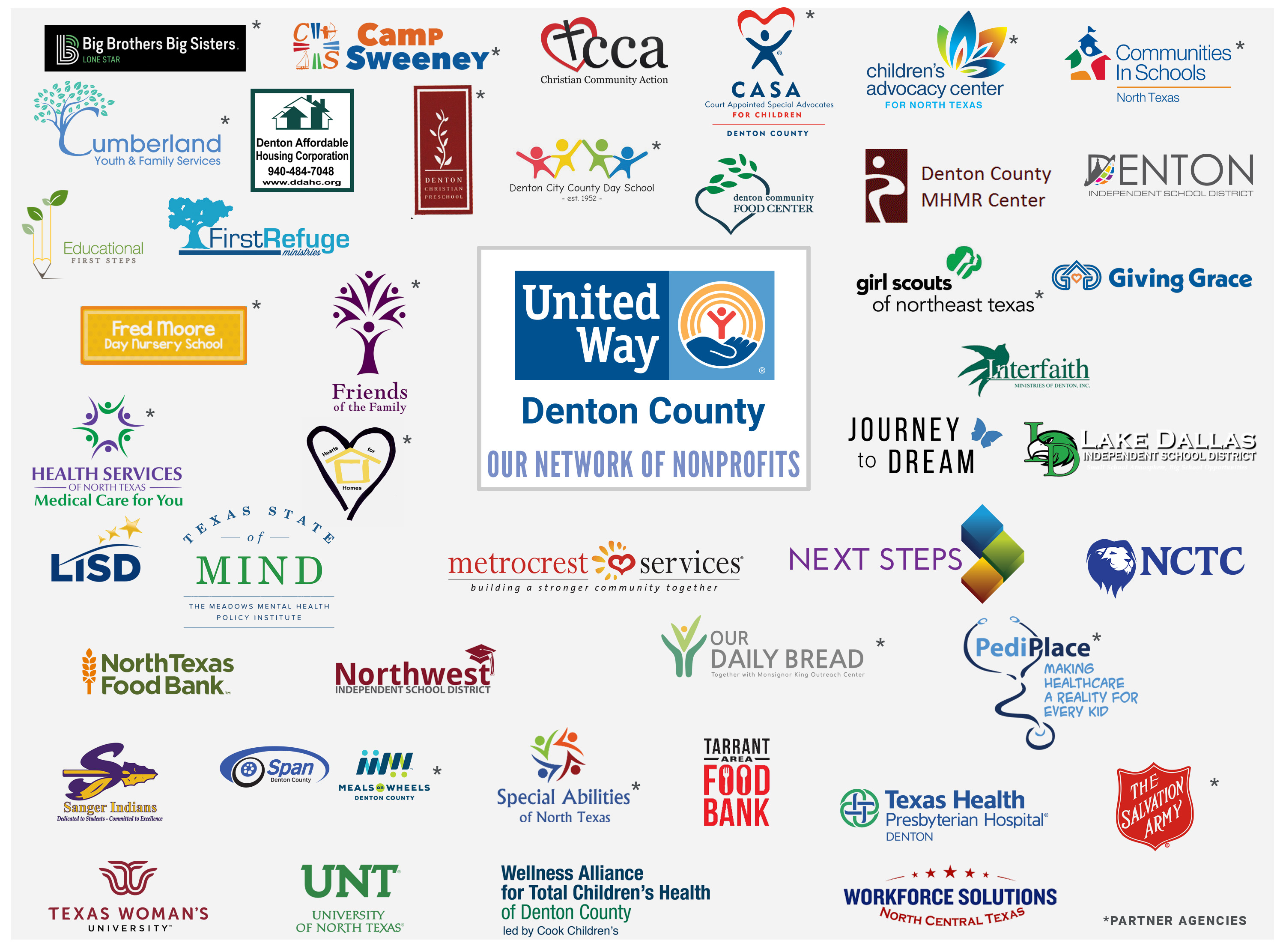 (Click image above to enlarge)
We are proud to serve as the backbone of the nonprofit sector in the Denton County community, building collaborations between the business, government, and nonprofit sectors. We leverage connections and credibility to do the difficult task of making county-wide impact to improve and transform lives. 
Who are our Partner Agencies?
For 70 years, our Partner Agency Grants have supported and amplified the efforts of highly efficient and effective local charities, investing resources where they will have the most impact on the needs of our community. Partner Agencies are held to the highest standard. Each year trained volunteers evaluate Partner Agency funding relationships to assure donors' investments continue to fund organizations and programs that align with our strategic focus areas identified by the Community Needs Assessment.
Being a Partner Agency does not only involve funds. Throughout the year, Partner Agencies receive valuable guidance, support, and resources such as crisis management, staff and board development, and networking opportunities.
We are honored to consider the following organizations Partner Agencies:.
2022-2023 Partner Agencies
Please click HERE for information on requirements and the process to become a Partner Agency.
Do not submit a full application until the UWDC Board of Directors has reviewed your Letter of Inquiry and issued an invitation. Submit a Letter of Inquiry between July 1 and September 15 describing your organization, area/s of focus, and your desired level of funding. E-mail this letter to Leah@UnitedWayDenton.org and address the letter as follows:
Community Investment Chair
United Way of Denton County, Inc.
1314 Teasley Lane
Denton, TX 76205
If your organization has been pre-approved to apply for funding, please click HERE to log in.
If you are a GRANT REVIEWER, click HERE to enter.