Our Daily Bread and PediPlace added as United Way of Denton County Community Partners
After years of collaborating to serve Denton County's individuals and families in crisis, we officially welcomed Our Daily Bread in Denton and PediPlace in Lewisville as Partner Agencies.
"Our Daily Bread and PediPlace are effective and efficient agencies with a proven track record for results," said United Way of Denton County President & CEO Gary Henderson. "Our best work at United Way of Denton County happens when we get in a room with representatives from businesses, government, and organizations like these iconic nonprofits to talk through challenges and find collaborative solutions for county-wide issues like homelessness, hunger, and lack of access to healthcare for children and families."
Our Daily Bread (ODB), which recently merged with Monsignor King Outreach Center (MKOC), has been working collaboratively to feed, shelter, and care for the most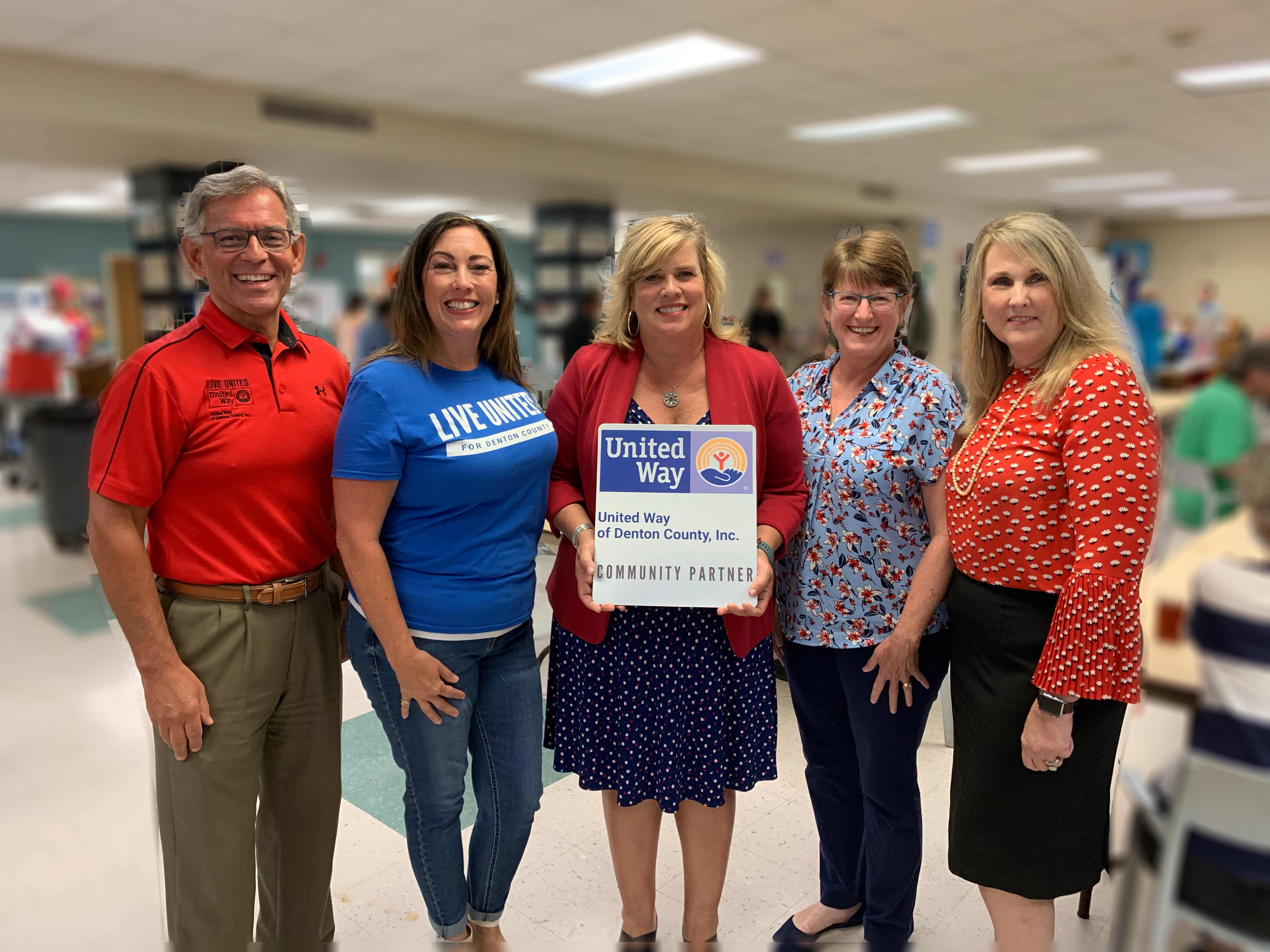 vulnerable in the Denton community for over 20 years. ODB responded to the increased demand for services in 2020 and currently operates three locations: a community kitchen/day shelter located within St. Andrew Presbyterian Church, the alternative shelter at Deluxe Inn, and the Emergency Shelter at the former MKOC location.
ODB's merger with MKOC is part of a partnership with United Way of Denton County, Serve Denton, and the City of Denton to provide comprehensive programming to offer meals, shelter, and supportive services to increase accessibility to resources and remove barriers to education, employment, and economic success.
"Our Daily Bread is delighted to partner with United Way of Denton County, an organization that has been helping nonprofits improve lives in Denton County for decades," said Our Daily Bread Executive Director Wendy McGee. "We believe we are stronger together. Through collaboration we will make a greater impact across our community by helping people experiencing hunger and homelessness."
PediPlace is a nonprofit pediatric healthcare practice for children birth through 18 years who are uninsured or receive Medicaid/CHIP (Children's Health Insurance Program) benefits.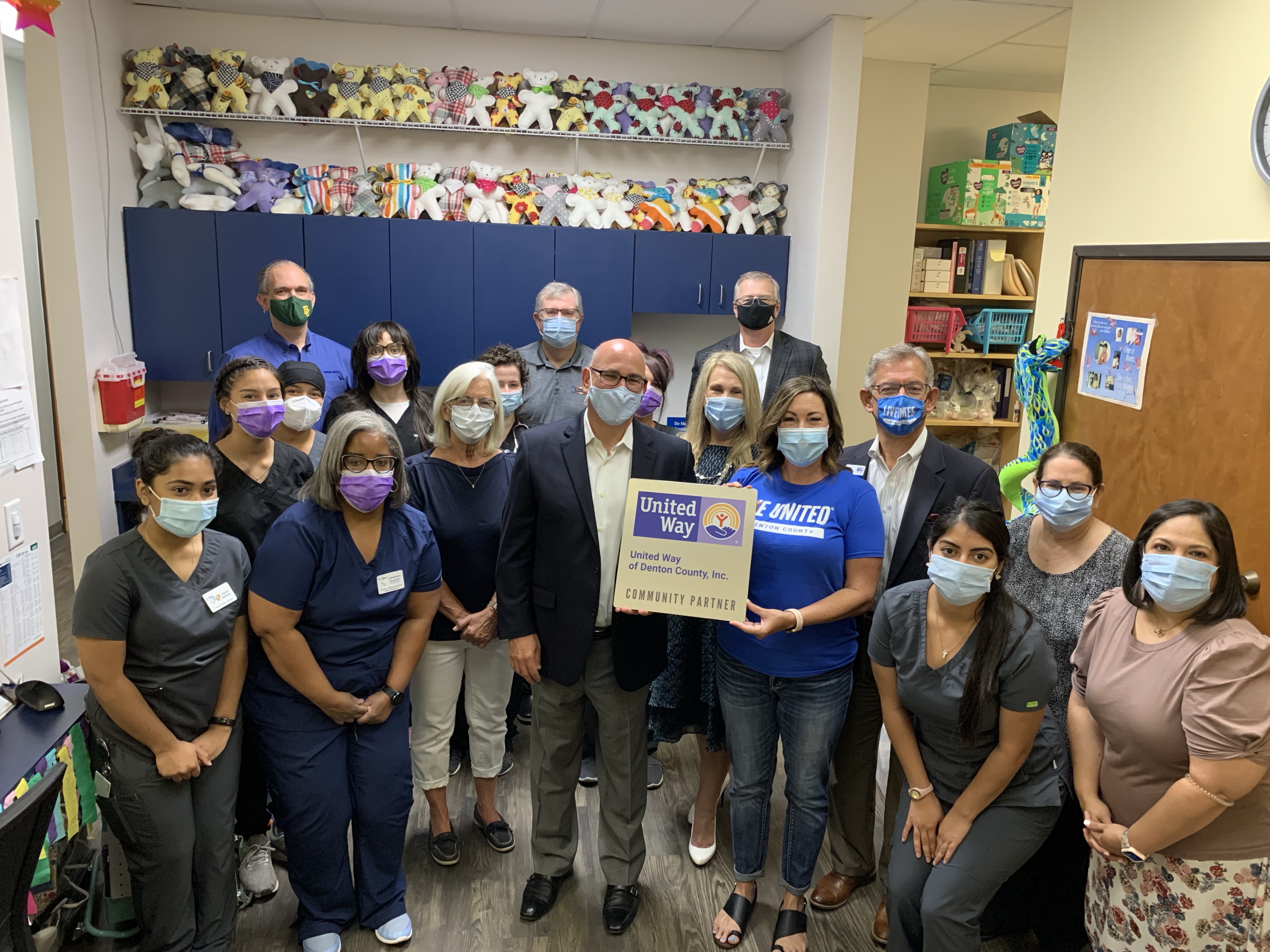 According to the 2019 KIDS Count Data Book released by the Annie E. Casey Foundation, Texas is ranked 45th in children's health. Texas has the worst uninsured rate in the nation. It is estimated that hundreds of thousands of additional Texas children have lost health insurance in 2020 due to parents losing jobs.
Designed to meet the unique situation of each patient, PediPlace's primary care pediatric services include: treatment of illnesses; preventive (well-child) care including immunizations; hearing/vision screenings; treatment of asthma/chronic illnesses; behavioral health screenings; referrals for specialized care; and newborn parent health and child safety education.
"PediPlace is honored to be named a partner agency of United Way Denton County," said Larry Robins, President and CEO of PediPlace. "We are committed to our mission of making healthcare a reality for every kid, and we understand that our quality and accessible primary care services, while vital, are only a part of a larger community puzzle that strengthens families and the greater Denton County community. As a United Way partner, we share the goal of working together with others to implement collaborative, innovative solutions to improve lives in Denton County."
For over 68 years, our Partner Agency grants have supported and amplified the efforts of highly efficient local charities, investing resources where they will have the most impact on the needs of the Denton County community. Partner Agencies are held to the highest standard.
Each year, trained community volunteers evaluate Partner Agency funding relationships to assure donors' investments continue to fund organizations and programs that align with strategic focus areas identified by key findings in our Community Needs Assessment.