Long-time United Way of Denton County Champion Ellen M. Painter to be seventh recipient of Dr. Bettye Myers Humanitarian Award, named for beloved Denton County icon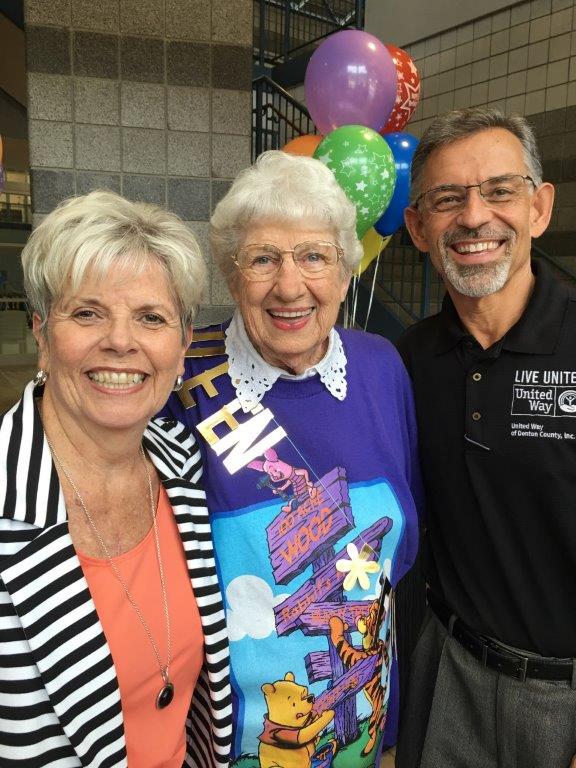 United Way of Denton County recently announced that long-time volunteer and community philanthropist Ellen M. Painter of Texas Health Presbyterian Hospital Denton will receive the 2019 Dr. Bettye Myers Humanitarian Award, named after the Denton County icon whose community involvement was unparalleled. The prestigious award will be presented at the organization's eighth annual UNITED Tribute gala celebration on Saturday, January 18, 2020. 
Painter's involvement with United Way of Denton County encompasses 25 years with positions in nearly every aspect of the organization including Campaign Cabinet, Board Member, Marketing & Communications Chair, Partnership Development Chair, Board Chair, and Lifetime Board Member. Currently, Painter serves as the Capital Campaign Chair to raise necessary funding for the creation of the
United Way of Denton County Community Complex
to better serve the growing needs of the community.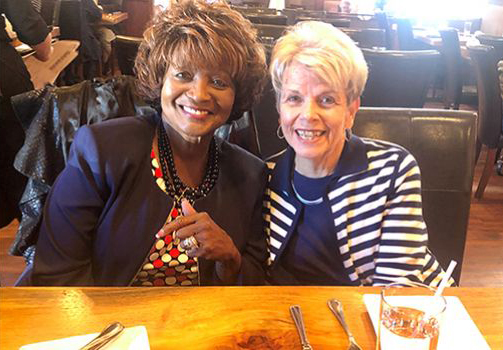 "I'm proud of how the organization has evolved," said Painter of her United Way tenure. "You know they're doing good work and helping people." 
The poignancy of receiving an award named after her friend within the year of her death did not go unnoticed by Painter.
"I'm touched. A week before Bettye died, we had lunch together at her favorite place, Hannah's," explained an emotional Painter. "With her giving and all she's done in this community; it humbles you to think you were even considered." 
In addition to her quarter-century United Way dedication, Painter's philanthropic resume includes hands-on involvement with the Denton Chamber of Commerce (1991-present), Aubrey 380 Chamber of Commerce (2014-present), American Cancer Society – Denton Unit (1995-2007), American Heart Association – Denton (2002-2017), Holiday Festival Foundation (1996-present), TWU Founder's Day Luncheon (2013-present), and more.
"I like being in the middle of things," laughed Painter. "I just enjoy people and want to make sure I'm where I need to be."
"Anyone who had the immense honor to know Dr. Bettye Myers can see many of her selfless qualities in Ellen," commented Brandon McCleskey, United Way of Denton County Board Chair. "Their genuine love of our community is obvious and inspiring."
The Dr. Bettye Myers Humanitarian Award was established by the board of directors and lifetime members of United Way of Denton County in 2014 to recognize the highest level of community leadership and philanthropy with time and resources. Recipients of this prestigious award are purposeful in promoting human welfare and have demonstrated active engagement in the community. Previous Dr. Bettye Myers Humanitarian awardees include its namesake, Dr. Bettye Myers, Janet and Joe Mulroy, Stan Morton, Debbie and Mark Merki, Bill Patterson, and the Honorable Bobbie Mitchell.
"The United Way family and the entire Denton County community lost a treasure this past February with Dr. Bettye's passing," said Gary Henderson, President and CEO of United Way of Denton County. "Fortunately, her spirit lives on in people like Ellen. We are thrilled to remember Bettye as we honor Ellen's dedication to Denton County."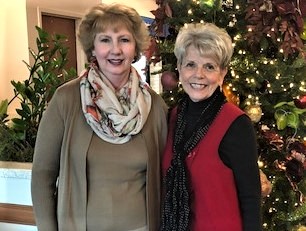 "I am so excited for my friend, Ellen Painter, to receive the Dr. Bettye Myers Humanitarian Award.  There is no one more committed to United Way and to those we serve than Ellen.  For years, she has been a dedicated, tireless and positive influence in the greater Denton community on behalf of not only United Way, but the area Chambers of Commerce, the Holiday Lighting Festival, the Go Red For Denton Heart event, and the list goes on and on and on.  Rarely does something of substance happen in the Denton area without Ellen's finger prints all over it.  Congratulations to my dear friend for the recognition she truly deserves!  You go girl!" said Patrice Benfield Frisby 
The eighth annual UNITED Tribute Gala featuring "Dancing with Our Stars" will be held on January 18, 2020, at the Embassy Suites by Hilton Denton Convention Center in Rayzor Ranch. This event pays tribute to the companies, employees, and community leaders who are part of the tapestry of United Way of Denton County.
Event sponsorships, tables and individual tickets are on sale now!