Denton County Veterans Center
Virtual Until Further Notice
Monday - Thursday, 8:30AM - 4:30PM
Friday by Appointment
More than 45,000 Veterans call Denton County home. The Denton County Veterans Center has increased capacity to serve these Veterans by consolidating a variety of services assuring effective and integrative care. The Center houses the Veteran Community Navigator Program and other Veteran service providers to guide and serve Veterans and their families.
SERVICES PROVIDED
Stay the Course (STC) is a program that serves Veterans, First Responders, and families who have sacrificed for our country. They provide guidance, wellness, and healing from invisible wounds through evidence-based therapies for individuals, couples, and families at little or no cost.
Every Tuesday.
The Denton County Veterans Coalition serves as an advocate for Veterans and their families. DCVC facilitates collaboration among Veterans organizations and community resources to resolve individual and collective Veteran issues.
The Denton County Veteran Stability Program provides help to eligible Veterans, their dependents, and surviving spouses facing financial hardships, with temporary financial assistance.
Monday - Friday | By referral | 940.566.5851 ext 113
The North Central Texas Aging and Disability Resource Center provides counseling services to help people of ages who have disabilities.
Monday - Friday | 817.695.9142
A Veteran counselor is available to assist Veterans in filing their VA disability claims
Monday - Friday | 469.625.8156
The VCN works directly with the Veteran and/or their dependent to provide referrals for their specific needs. The VCN provides timely service, reliable communication, and confidentiality for the Veteran and their family. 
Monday-Thursday 8:30 AM - 4:30 PM | Friday by appointment only. | 940.349.3597
---
Veterans Center powered by support from our community: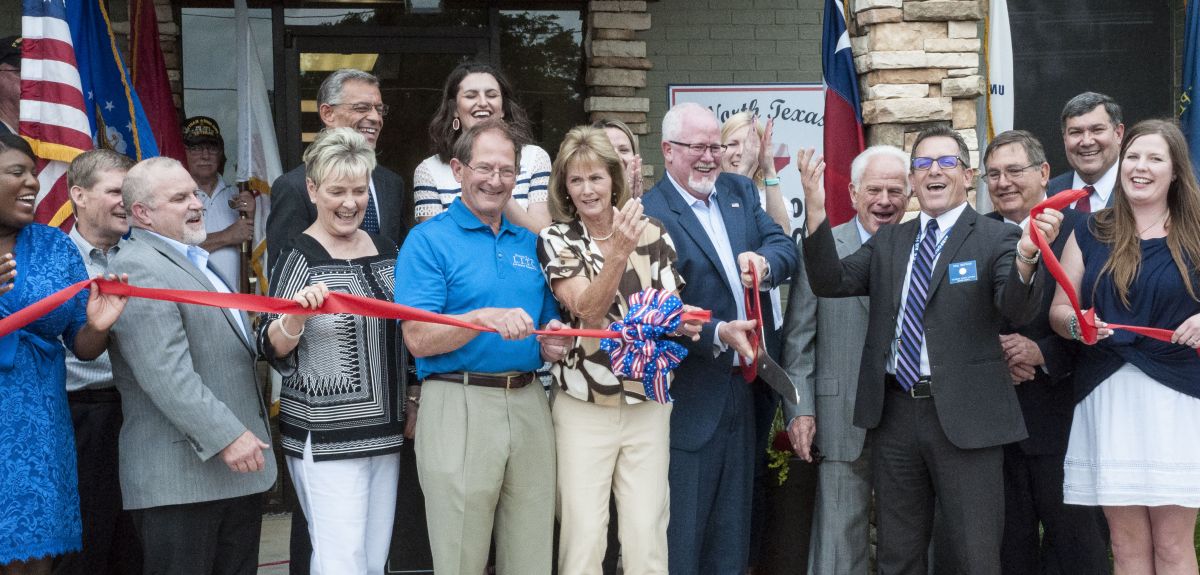 As United Way of Denton County and the Denton County Behavioral Health Leadership Team spearheaded the Veterans Community Navigator program to help connect local Veterans and families in need with services they could use to emerge from crisis, several local companies and donors realized that our Veterans service providers were underresourced, some of them literally working out of their cars.
Due to generous donations from Veracity Research Company, Links Construction, and several private donors, the Denton County Veterans Center was opened in early 2017 to great fanfare, and has already helped hundreds of Veterans and their families!
Veterans Center Founding Donors
Veracity Research Company
Links Construction
Frank Conner
Marcus Doyle
Brandon Martino
Linda & Jim McNatt
Don Muerle
Lee Ramsey
Terry & Bob Widmer