Join Us to LIVE UNITED for Denton County!
LIVE UNITED on Facebook
---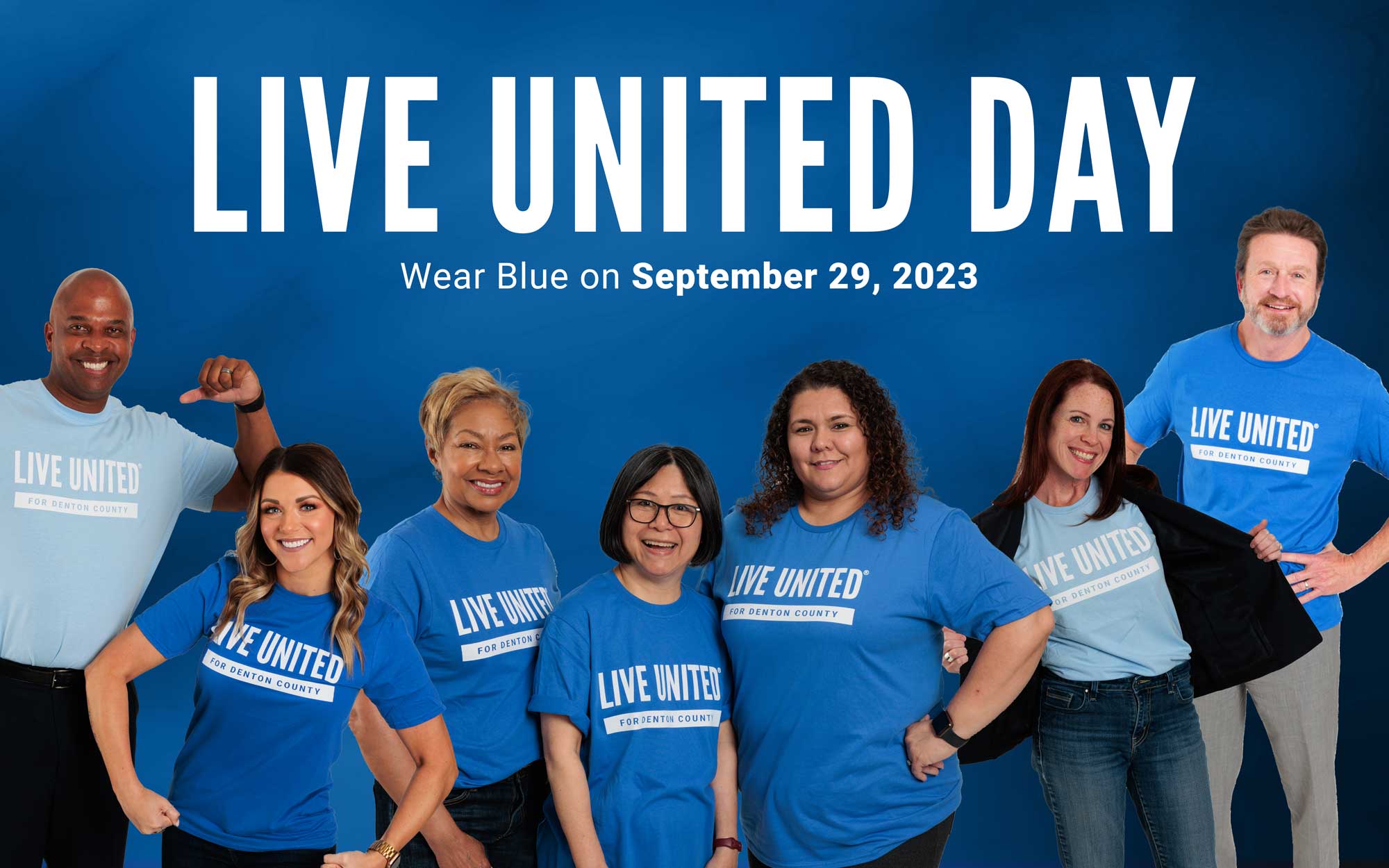 LIVE UNITED DAY
Change doesn't happen alone. Join us to fight for our neighbors in need. To live better, we must LIVE UNITED.
Issues like homelessness and poverty are far too great for any one individual or organization to take on alone.
If donors, volunteers, businesses, governments, nonprofits, and community groups LIVE UNITED we can tackle these challenges.
Show your support by wearing Blue or a LIVE UNITED shirt on Friday, Sept. 29
Take a Photo | Post & Tag us #LIVEUNITEDday #UNITED4DentonCounty
---

"I LIVE UNITED because as a community we can do so much more together to help the 'least of these' than we can on our own. Living United makes a difference in thousands of lives here in Denton County." 
---

"I LIVE UNITED because I believe in Denton County. I believe we have an obligation to help each other as neighbors, allies, and friends, I believe we as a community can help provide services to those in need, I believe in the United Way of Denton County."
Barbie Barta
CEO, Business Centric Technology
---

"I LIVE UNITED because United Way helps many of those in need in our area. The United Way cooperates with service and non-profit organizations in Denton County in a collaborative manner to meet broad needs of the community."
Thomas Muir CPA, CFP®
Mayor
Sanger, TX
---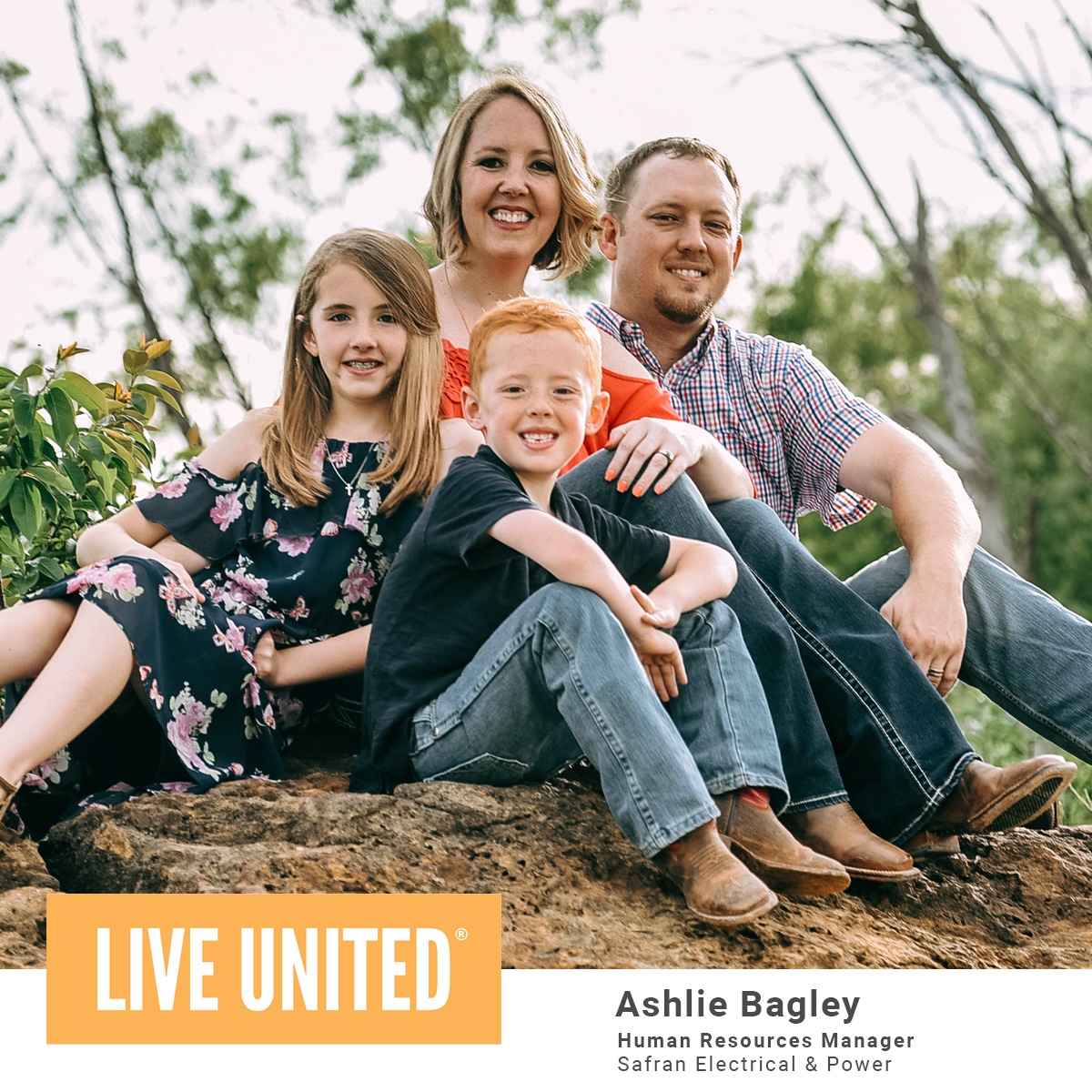 "I LIVE UNITED because I know I can make a difference in the lives of others in big and small ways. We are called as neighbors to lift one another up. Plus, I'm building my legacy by demonstrating a life of giving and volunteering to my children, so they will grow up to be difference makers!" 
Ashlie Bagley
Human Resources Manager | EWIS Americas Division
Safran Electrical & Power
---

 "I LIVE UNITED because together we can make a better place for our community to call home. "  
Dr. Roxanne Del Rio
Dean, Student Affairs & Outreach, NCTC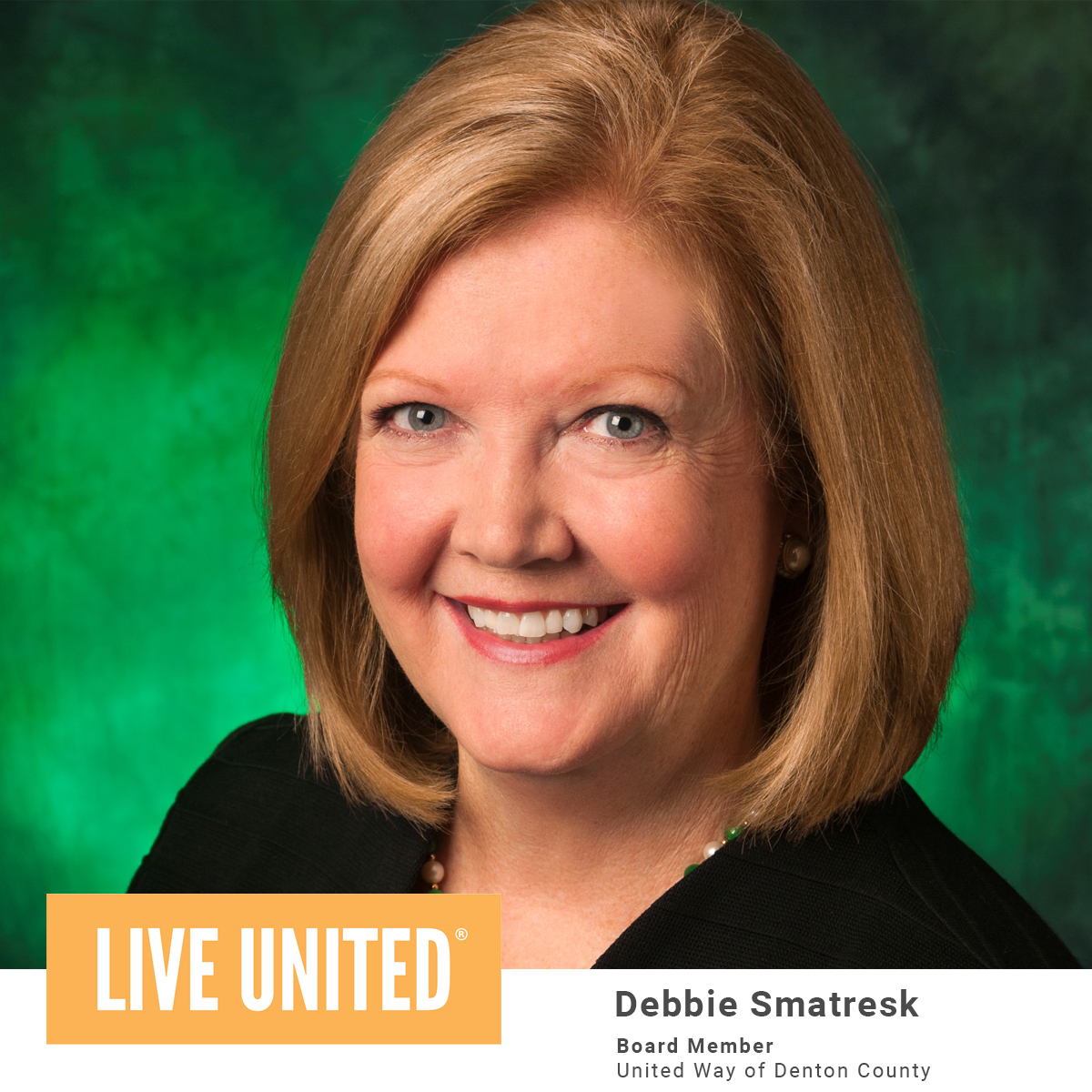 ---
"I LIVE UNITED because United Way of Denton County embraces our community to help those in need reach their best potential. United Way of Denton County is the leader in supporting and bringing agencies together to maximize the impact to our area."
Debbie Smatresk
United Way of Denton County Board Member 
---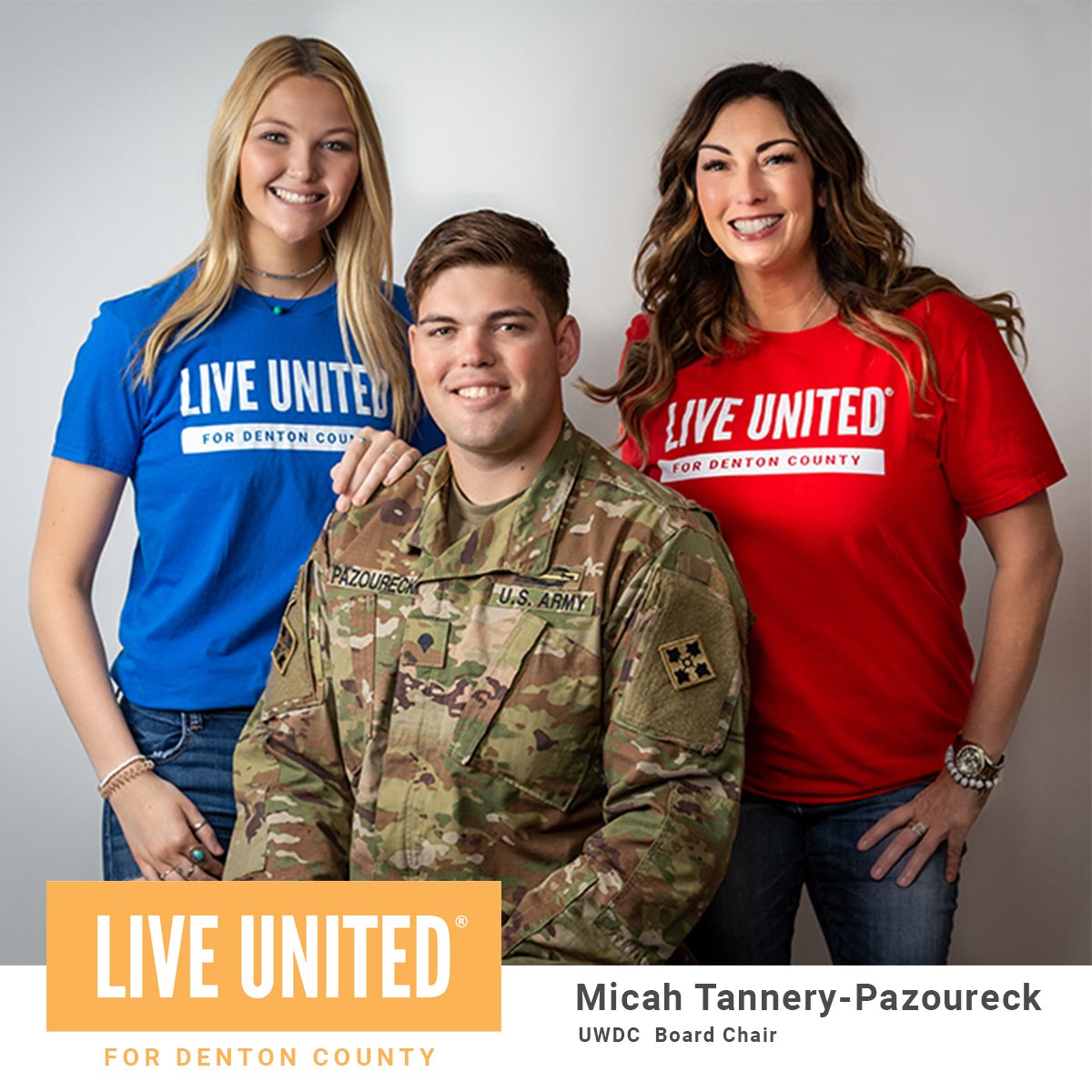 "I was raised to believe in the good in people and to show kindness and compassion; I want my children to learn the same values of giving back. I LIVE UNITED because I know that through out my 15+ years of being a volunteer, my efforts and pledges have gone to an organization that understands the needs of our community and will make the biggest impact for real change to creating a stronger, more equitable Denton County." 
Micah Tannery
United Way of Denton County Board Chair
---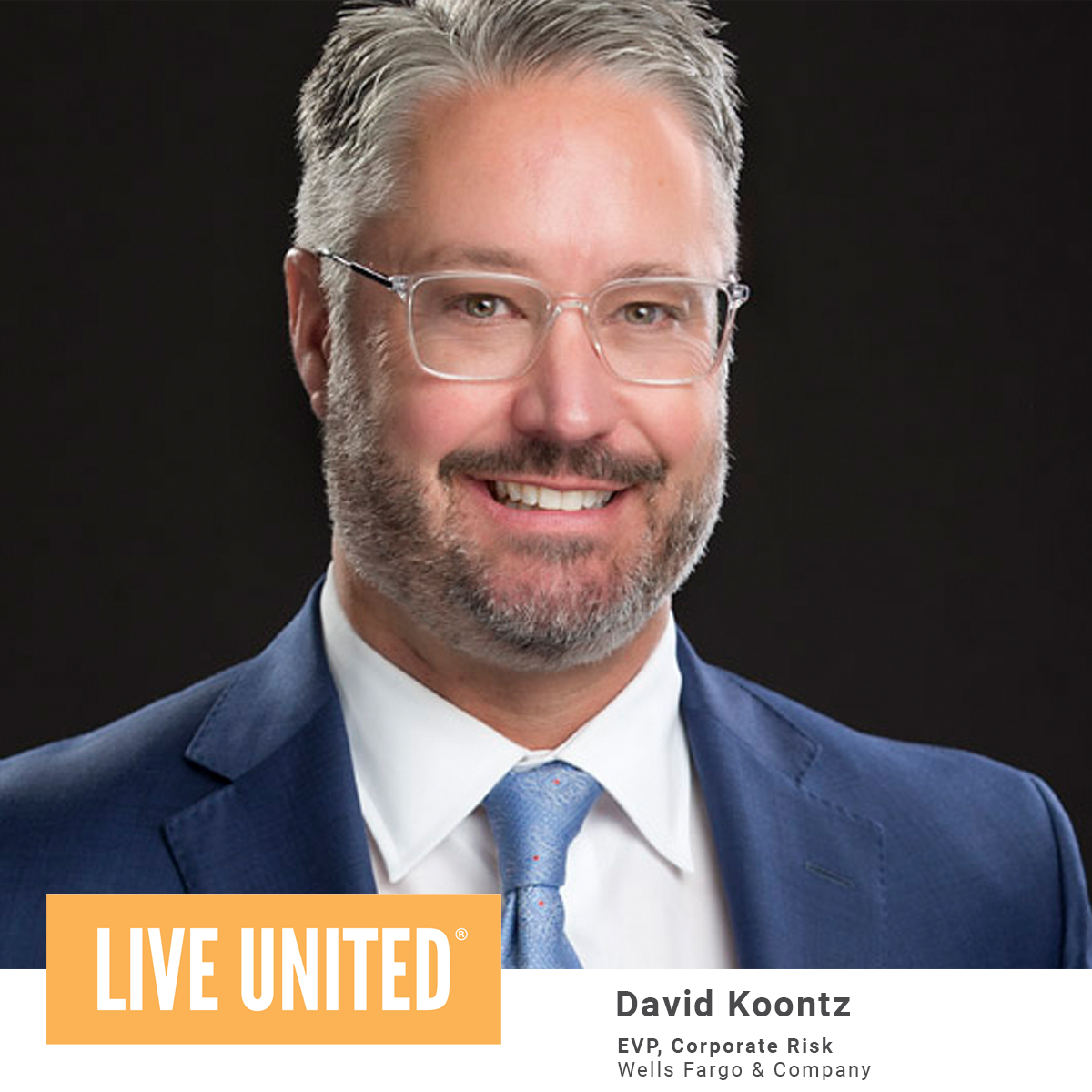 "I LIVE UNITED because the power of community members working together, UNITED, can make a meaningful impact, each day, helping so many in our community needing assistance.  Collective efforts large and small can improve people's lives and the outlook for Denton County."   
David Koontz
EVP, Corporate Risk, Wells Fargo & Company 
---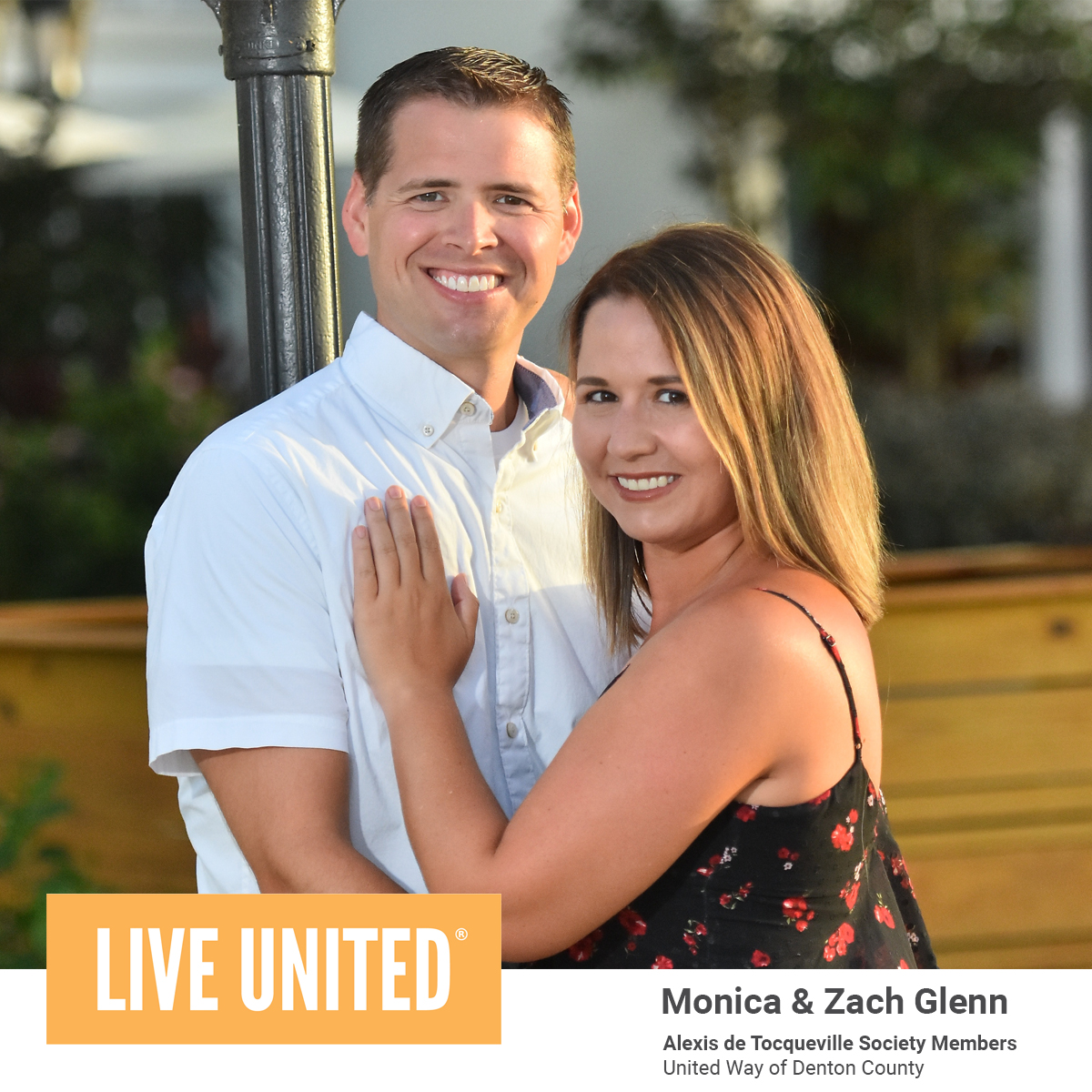 "We LIVE UNITED because we believe that those who are as able and blessed as we are should give back to an organization that is paving the way for true transformation in Denton County.  The United Way continues to foster change and goodwill throughout Denton County and we are proud to be part of that legacy." 
Monica & Zach Glenn
Alexis de Tocqueville Society Members
---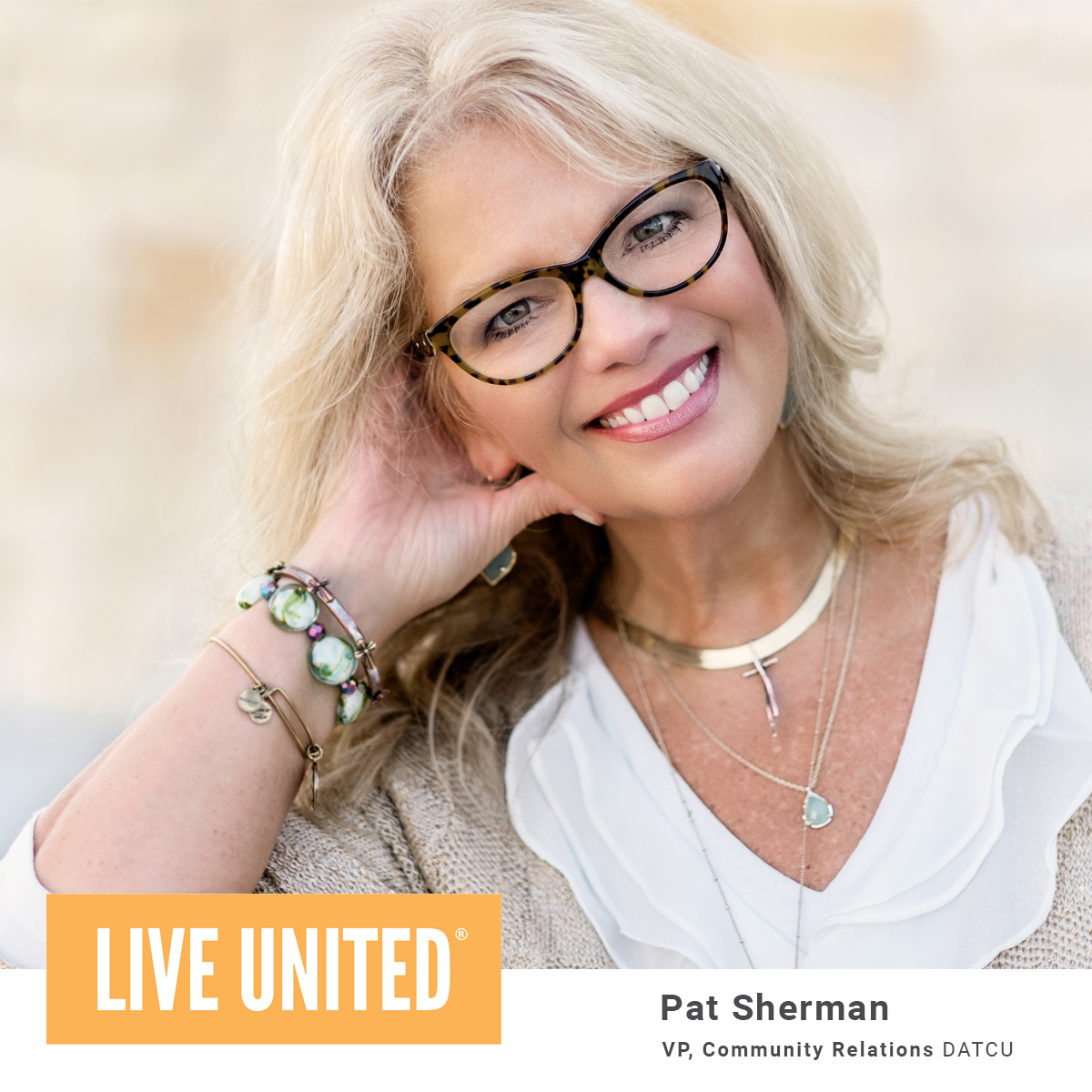 "I LIVE UNITED because United Way of Denton County provides me the opportunity with a simple and regular payroll deduction to support so many needs (and organizations meeting those needs) in our community.  From pre-school children to veterans to homeless and hungry and too many others to list, my dollars can serve them all through UWDC.   As "Flow Babies" born in Denton, Jud and I are grateful for United Way to serve as a steward of our donations to serve so many needs in our hometown. "
Pat Sherman
VP, Community Relations, DATCU Credit Union
---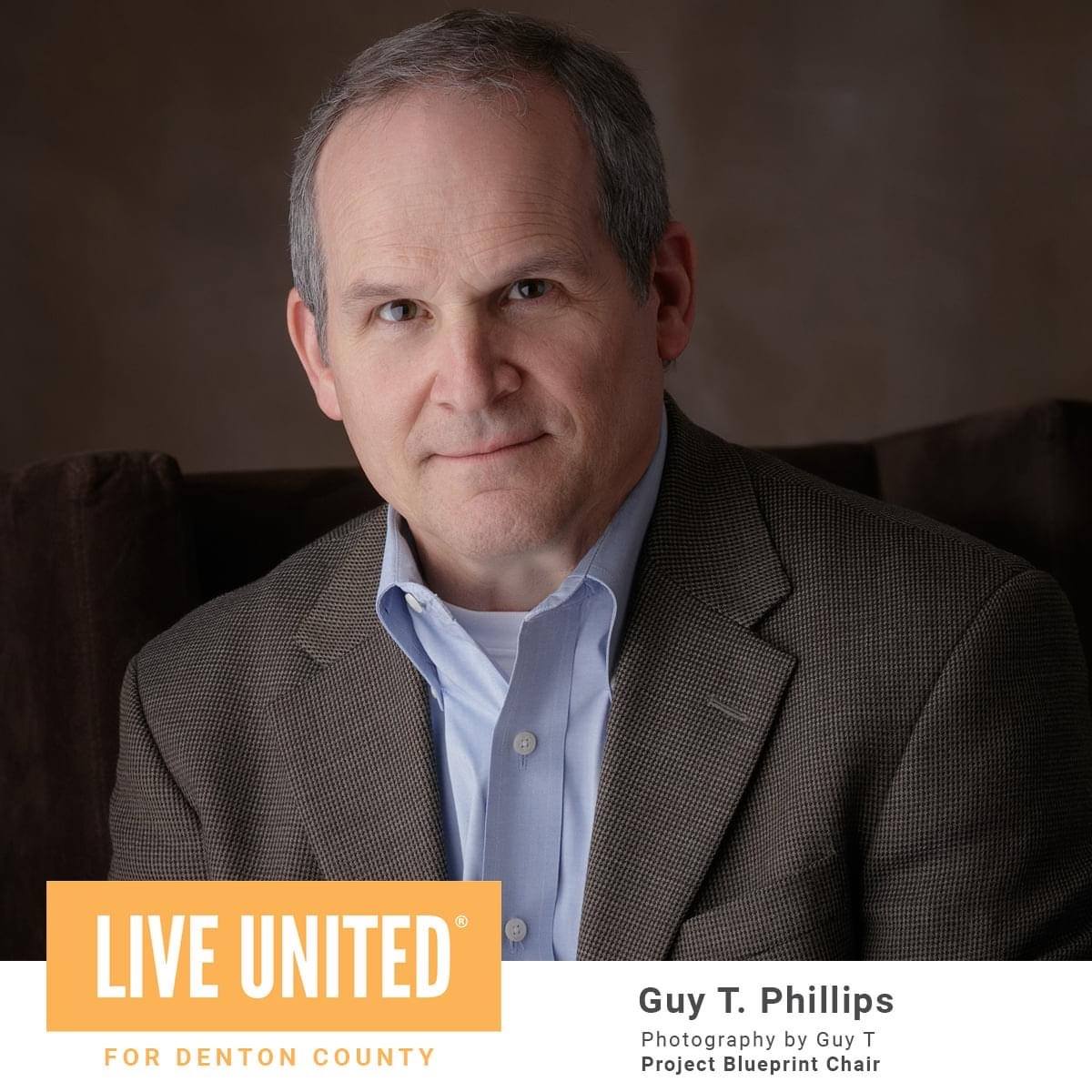 "I LIVE UNITED because I know that opportunities to improve our community are being realized every day, thanks to United Way of Denton County. UWDC provides tax preparation assistance, helps children and families succeed, guides veterans seeking health services, advocates for mental health resources, helps those who are experiencing homelessness, and empowers donors towards community grants. Through effective leadership and efficient delivery, UWDC helps those in need. As a program volunteer I know my efforts, and my donations, will go a long way to making Denton and Denton County a better place to be." 
Guy T. Phillips
What's That Guy's Name? Photography by Guy T
---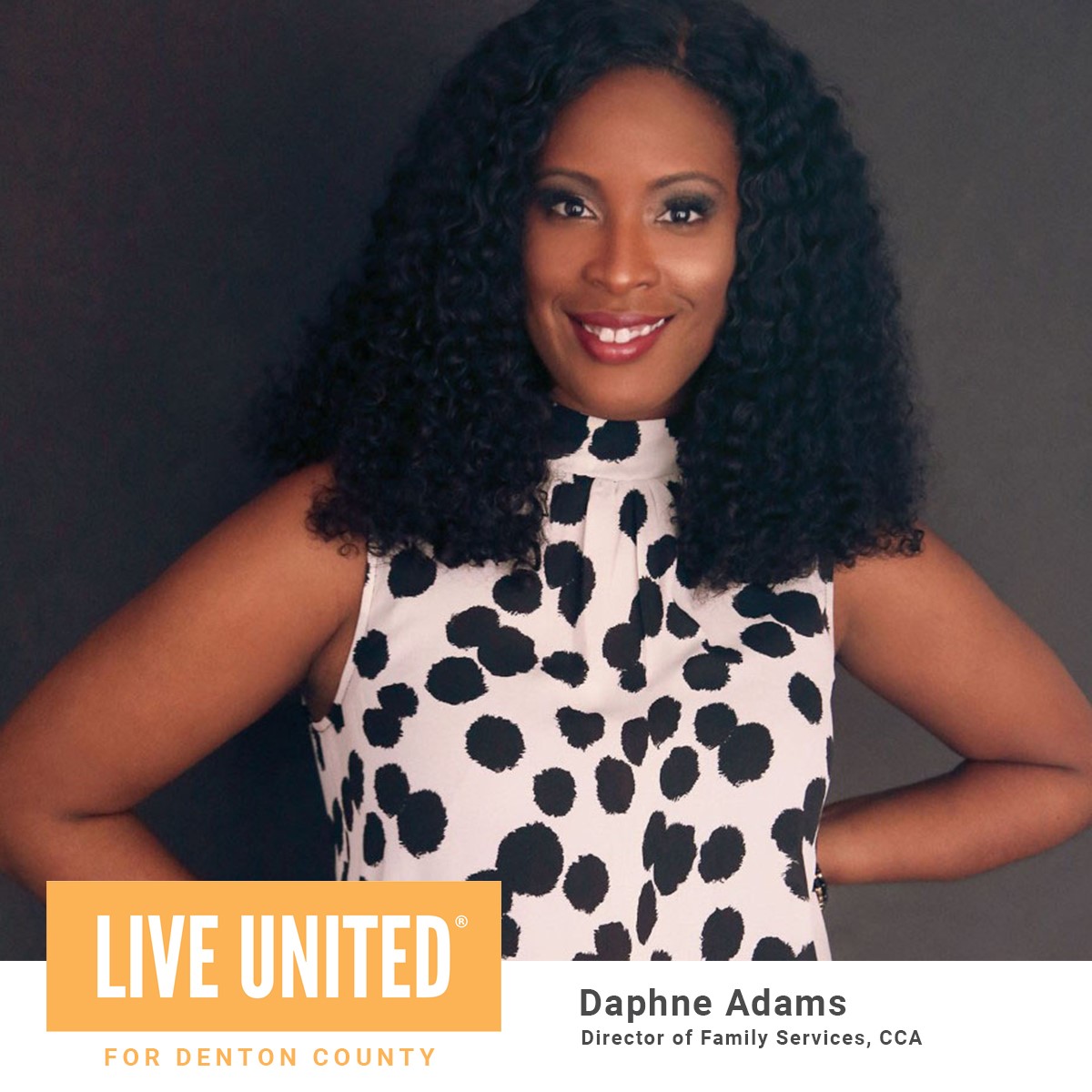 "I LIVE UNITED because it's my life mission through love and compassion to help others reach their maximum potential. Each United Way initiative helps each person in the community move towards self-sufficiency and helps them reach their maximum potential."  
Daphne Adams
Director of Family Services, CCA
---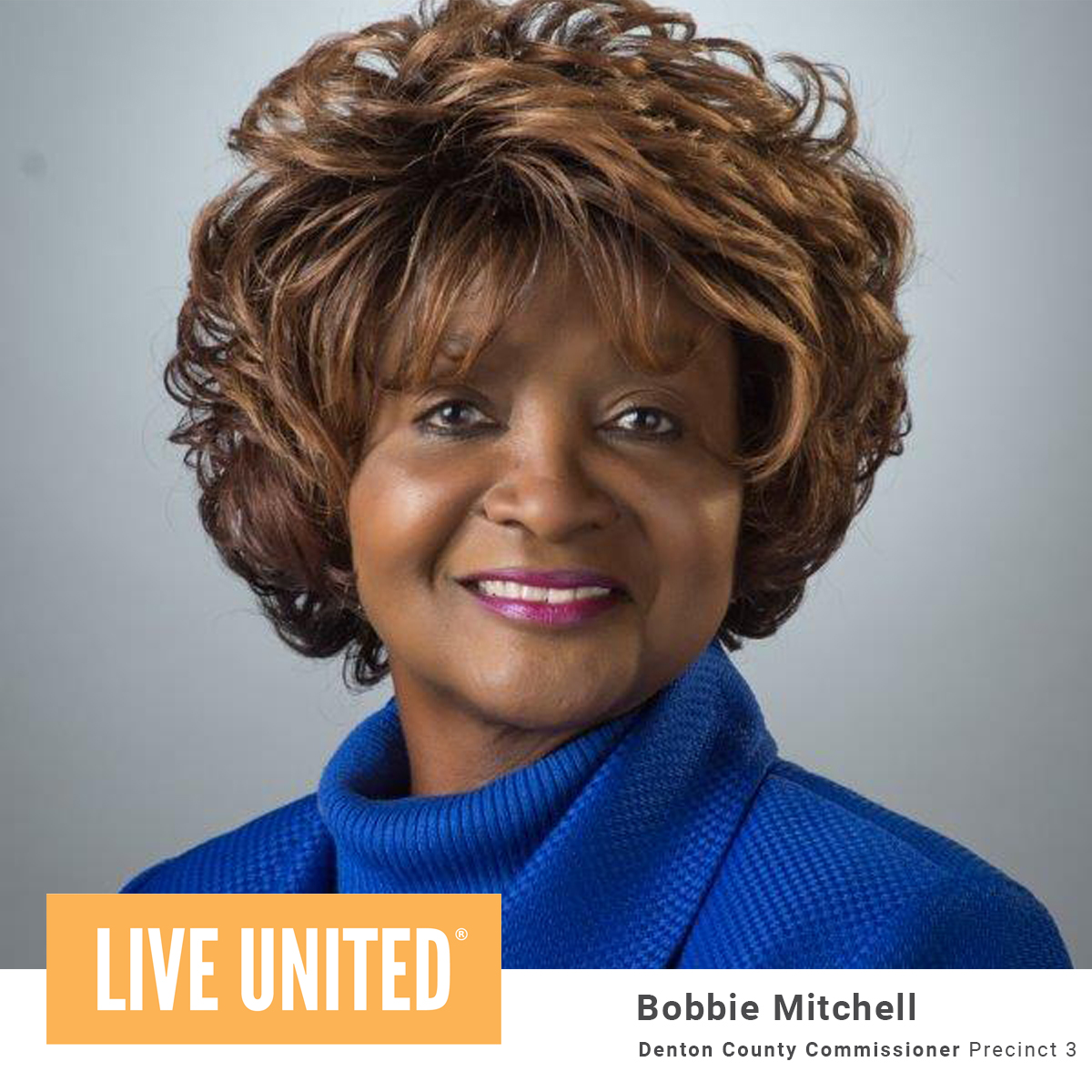 "I LIVE UNITED because I care about our citizens and our community. By living United we collaborate with others to make sustainable changes in the community to change lives for the better. By partnering and pooling our resources with businesses, nonprofits, community leaders, elected officials, and others, we can provide immediate assistance to our most vulnerable populations while addressing the causes of our community's long-standing challenges."
Bobbie Mitchell
Denton County Commissioner, Precinct 3 
---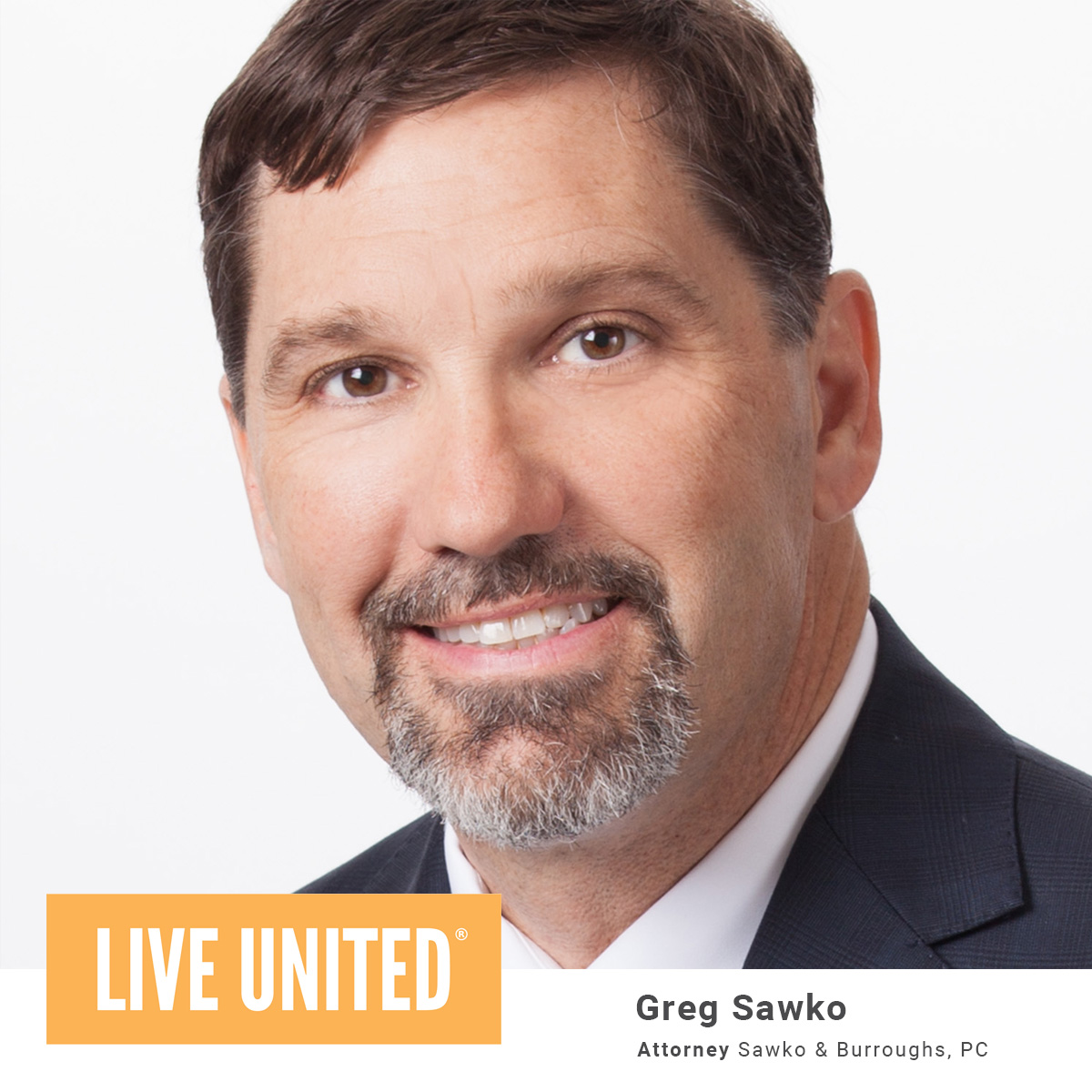 "I LIVE UNITED because I recognize one organization channeling its resources to our community's greatest needs is an effective way to improve the lives of people where I live." 
Greg Sawko
Attorney, Sawko & Burroughs, PC
---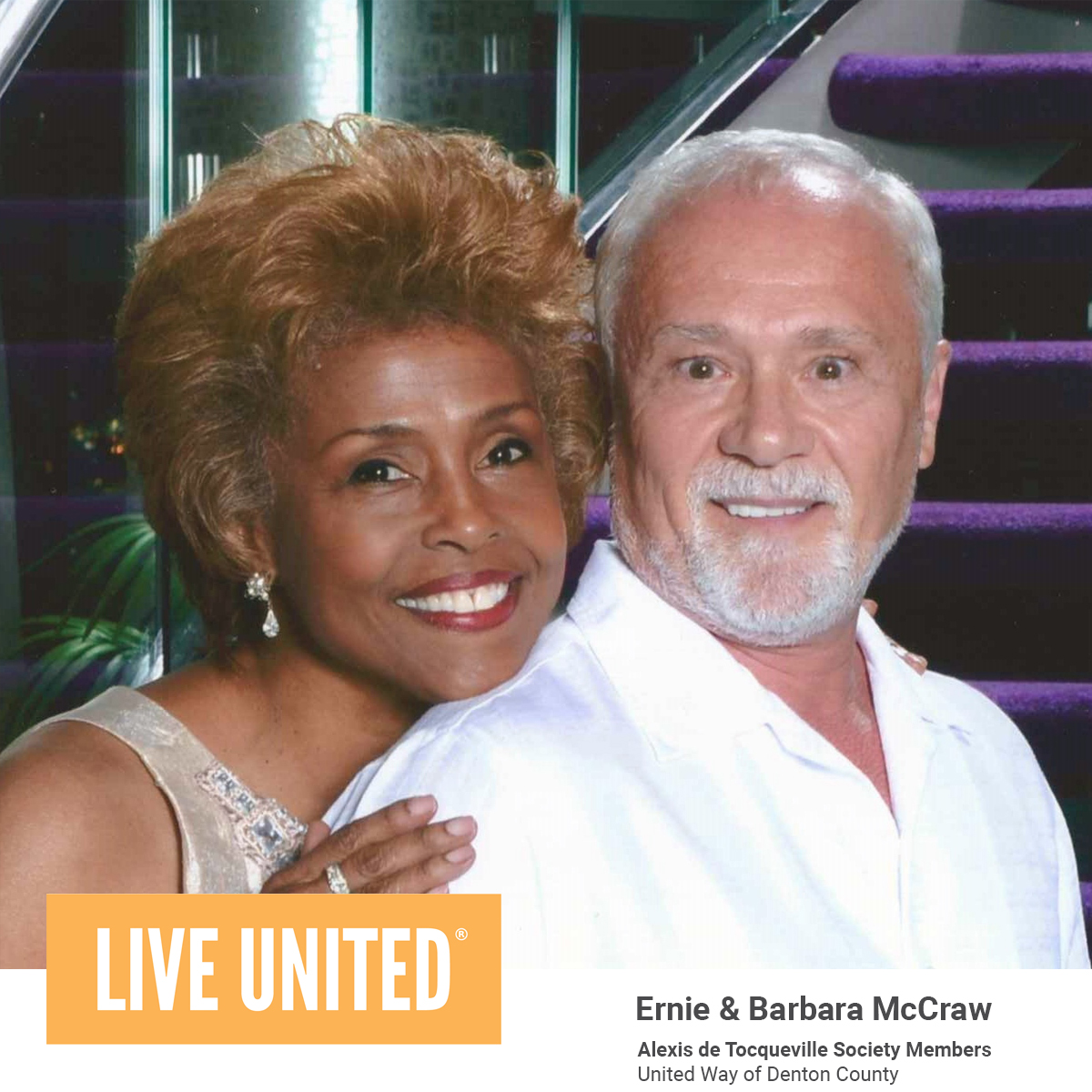 "We LIVE UNITED because of the work United Way of Denton County does to restore lives. Our son, who is now in his 40's, was diagnosed with a behavioral health condition which impacted our entire family.  From his days in high school, years in military service, and later in college, he self-medicated with drugs or alcohol. When he was given prescribed medications to help his condition, he would stay on them for a short while, stop taking them, and his challenges would return.  United Way of Denton County has worked to improve accessibility to mental health services.  County-wide resources helped create the Behavioral Health Leadership Team which has brought new synergies to mental health care in our community." 
Ernie & Barbara McCraw
Alexis de Tocqueville Society Members
---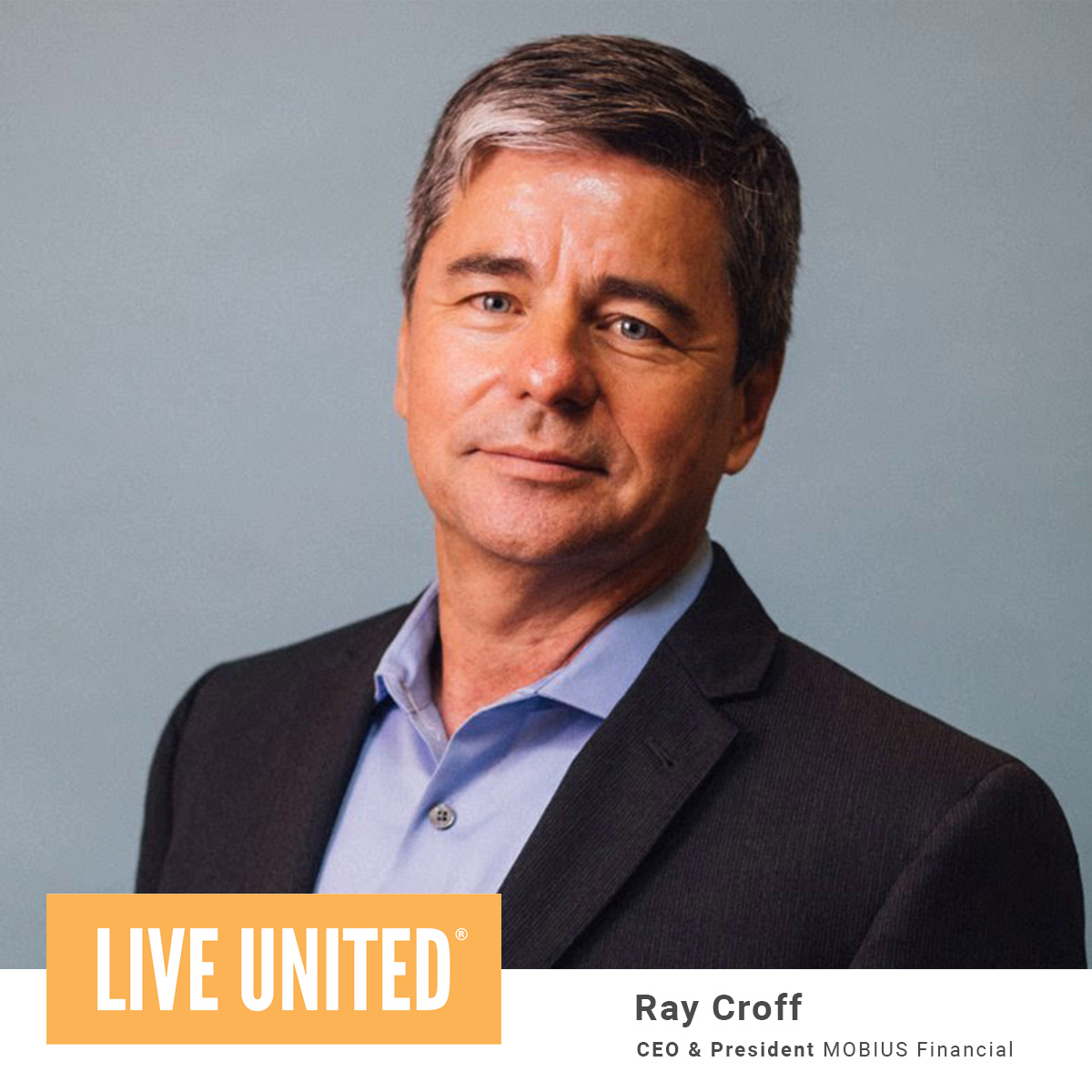 "I LIVE United because together, UNITED, we can make an IMPACT in our community and bring about positive, lasting change." 
Ray Croff
CEO & President, MOBIUS Financial
---

"I LIVE UNITED so that by working together as a community, we can help and give hope to those who are less fortunate.  We can make sure everyone who wants a chance at a better life for themselves and their family, has that chance."
Tony Clark
Executive Vice President, Regional CEO, Independent Bank
---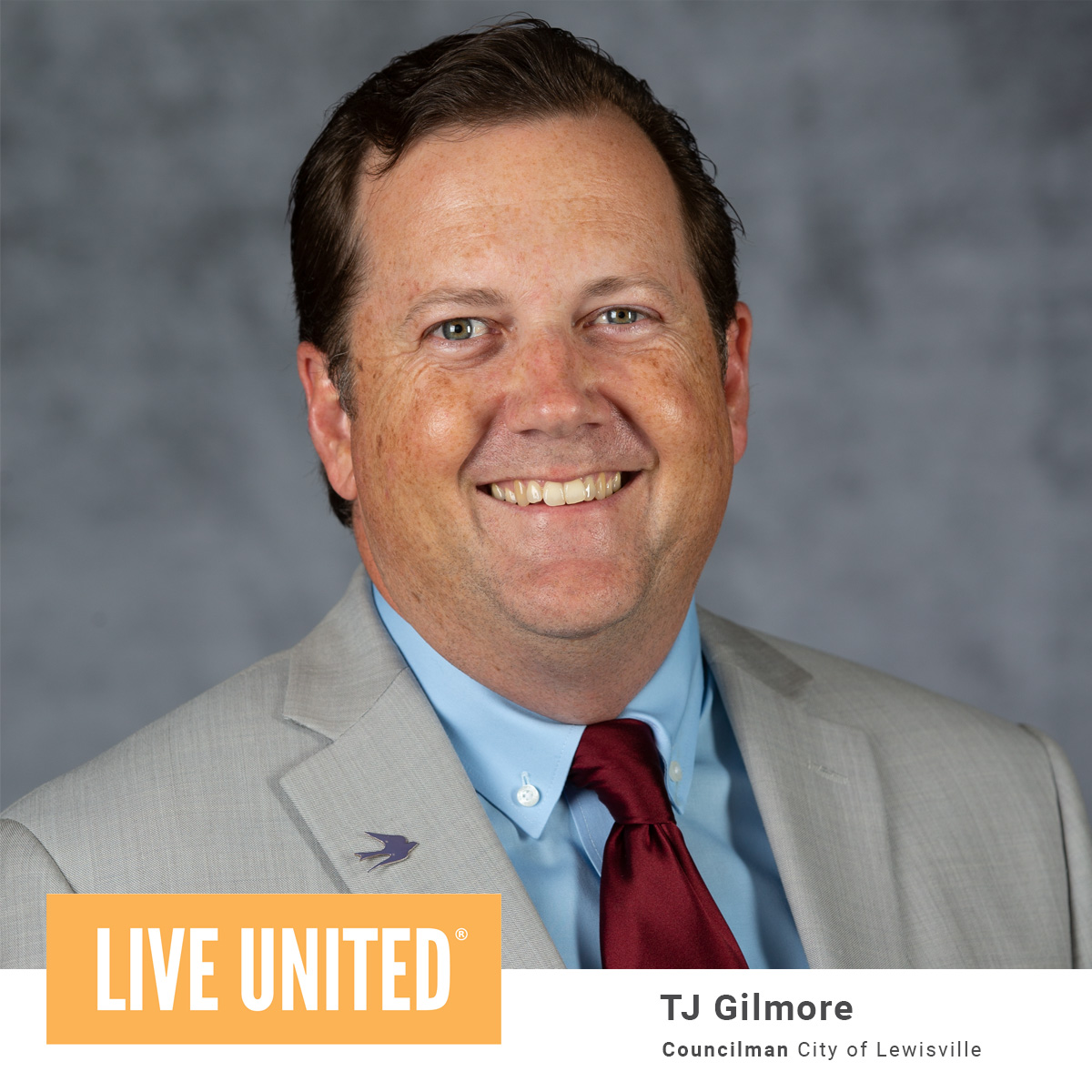 "I Live UNITED because I believe in building community and one of the ways to do that is to support those less fortunate."
TJ Gilmore
Lewisville Mayor
---

"I LIVE UNITED because this woman can't do it alone! United Way of Denton County mobilizes individuals and companies to donate dollars to help folks zero to 100 with a variety of needs. The board and staff of UWDC, along with volunteers and partners, work diligently to tackle the unique challenges in our community. Knowing the dollars raised here stay here makes me feel confident we are taking care of our neighbors. As a 20+ year volunteer, donor, and advocate, I'm proud of the achievements of all of us working united."
Jo Ann Ballantine
United Way of Denton County
Lifetime Member
---

"I Live UNITED because I believe in "collective impact." I have had a personal interest in helping youth who have spent much of their lives in foster care. While helping them financially fills a gap, the challenges they face require the many services provided by United Way agencies. A wholistic approach to helping these individuals gives them the support they need."
Carine Feyton, Ph.D.
Chancellor/President, Texas Woman's University
---

"I Live United because United Way of Denton County ensures quality education, health and financial security for Denton's children, families and veterans."
Neal Smatresk, Ph.D.
President, University of North Texas
---
WHY LIVE UNITED?
---
HOW CAN I LIVE UNITED?
---
LEARN MORE ABOUT OUR WORK