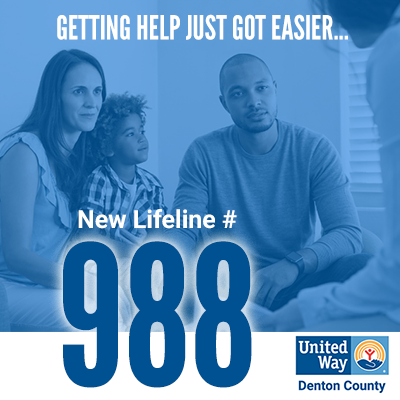 We can all help prevent suicide. The Lifeline provides 24/7, free and confidential support for people in distress, prevention and crisis resources for you or your loved ones, and best practices for professionals.
 

Mental Health Crisis Hotline  1-800-762-0157

Denton County MHMR

provides a crisis hotline service accredited by the American Association of Suicidology (AAS). Hotline staff provides information, support, intake appointments, intervention, and referrals to callers 24 hours a day, 7 days a week.

 

If you or a member of your family are struggling with thoughts of suicide, depression, or mental illness, Denton County MHMR Center is there to help. Give them a call at 1-800-762-0157.