Denton County is growing…fast. As the population soars, the challenges confronting the community escalate. Last year, United Way of Denton County helped more than 80,000 people in Denton County -- a number expected to increase exponentially over the next five years. As the community leader dedicated to improving lives in an evolving metroplex, United Way of Denton County needs a community complex to more effectively serve people in need today and well into the future.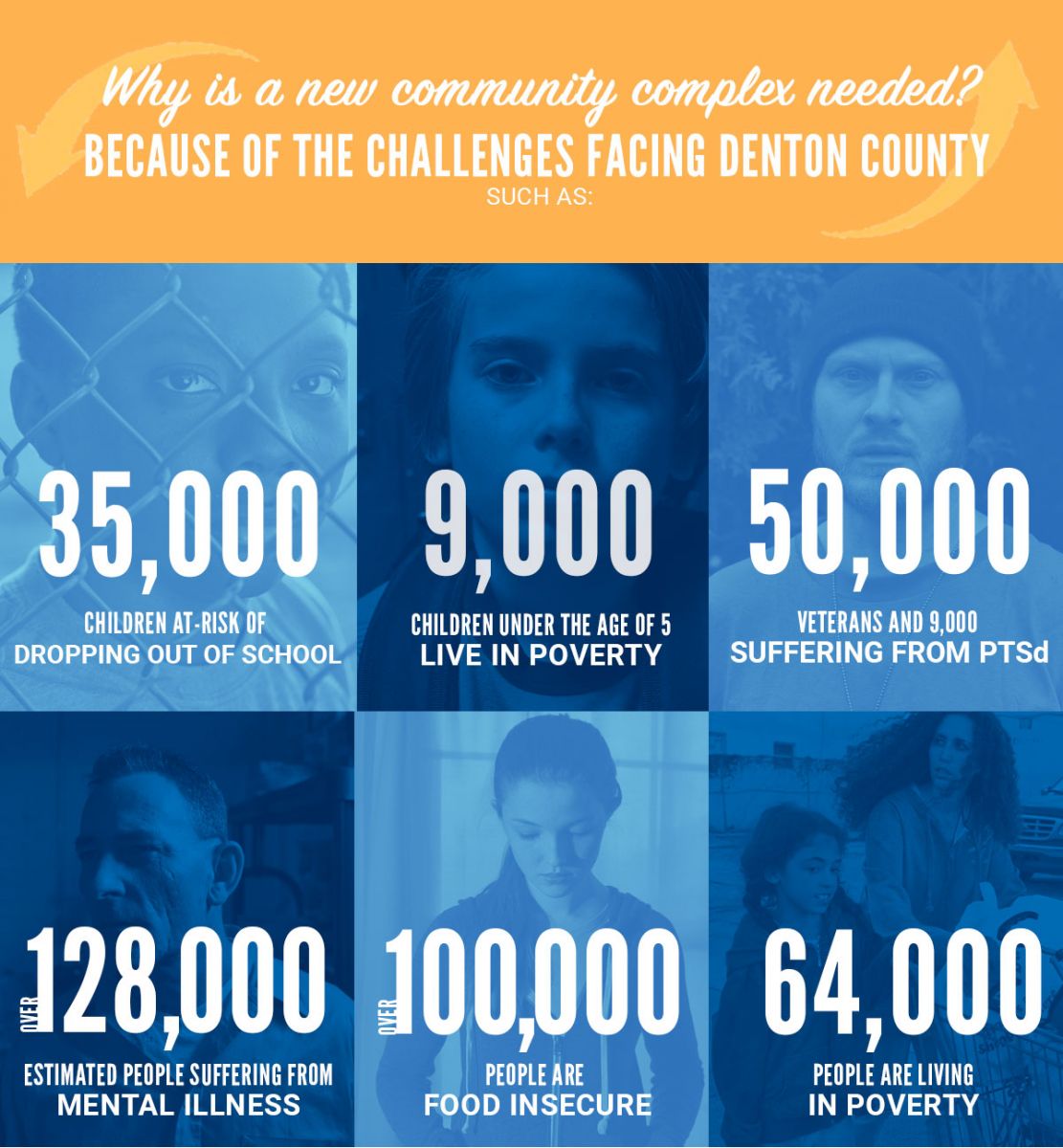 In short, there are real needs in Denton County and these statistics will only increase with population growth. As UWDC looks towards the future, we must prepare to expand our work to meet these ever-changing needs in our communit
The United Way of Denton County Community Complex will be more than the "United Way" building – it will be a building for the community. When you support this campaign, you are investing in the people of Denton County.

EXPANDED COMPLEX PROVIDES FOR:
Incubating and developing programs to fill gaps in community and social services

Eliminating redundancies and increasing efficiencies across the county to better meet people's needs

Increasing collaborative efforts, capacity-building programs, and client-based services such as:

Denton County Behavioral Health Leadership Team
Denton County Homelessness Leadership Team
Denton Housing Authority - client services
Volunteer Income Tax Assistance & financial coaching for low to moderate income families
Early Childhood Coalition
Youth (ages 15-21) employment services
Denton Hunger Coalition
Working Families Success Leadership Team
Nonprofit trainings for growth & development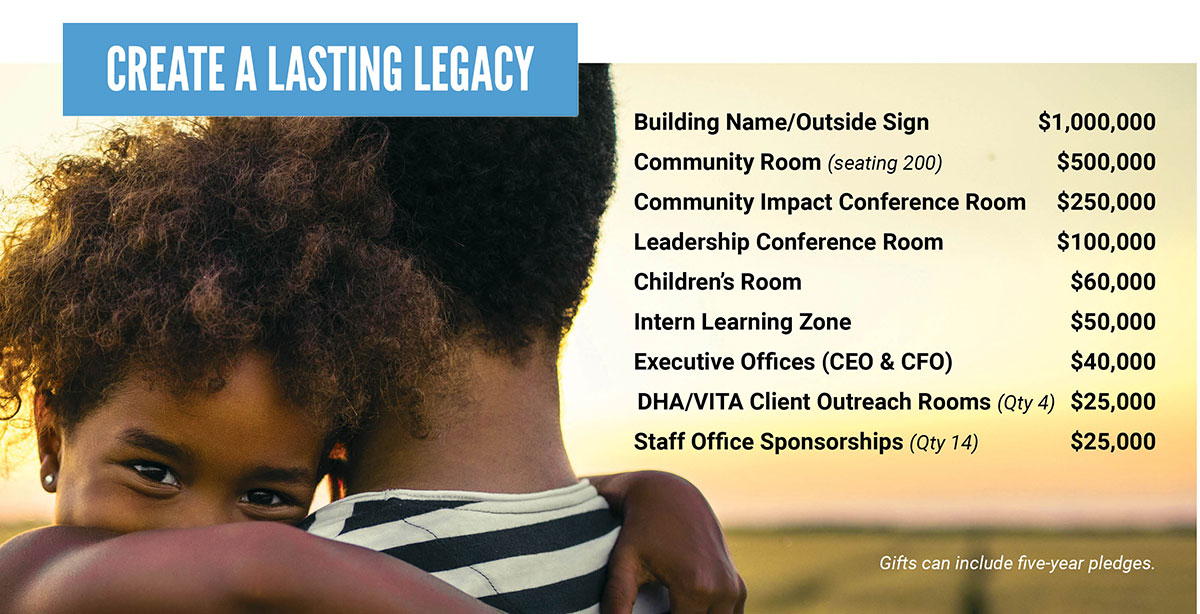 Donor Recognition
All donors at all levels to the Improving Lives campaign will be recognized in a permanent listing at the complex. Donors who give over $10,000 will be included on the Wall of Honor prominently displayed in the lobby and will be granted membership in the Tocqueville Giving Society.  
---
Interested in learning more about our Community Complex or donating?