Recovery Needs A United Response
Throughout the past year, our community has experienced a 300% increase in need while the nonprofit sector experienced a 25-30% decrease in fundraising. To meet the need, we moved quickly & collaboratively to support Denton County individuals and families struggling financially in the wake of the local COVID-19 crisis.
---
We leveraged public and private sector relationships to procure over $11.5 million* in restricted federal stimulus funding support. We worked collaboratively with local community leaders and our network of nonprofits to ensure funding was coordinated to cover all COVID-related needs of our community, including rental assistance, food insecurity for children and adults, childcare, etc. 
---

Nonprofits in Denton County are on the front lines of this pandemic. Since March 2020 we have been working closely with Denton County to support these agencies assisting residents with food, rent and mortgage assistance, health and mental health care and more. Through the Denton County CARES - Coalition of Agencies to Restore Essential Services - and the North Texas Cares application processes, 121 grants have been provided to 54 Denton County nonprofits totaling over $4.2 million in funding for COVID Relief efforts. 
Grant funds have been deployed to expand nonprofit capacity across the County to respond to the drastically increased needs as a result of the pandemic. Grants have funded needs in the areas of: technology and distance-learning for low-income households and agency clients, personal protective equipment and cleaning supplies for front-line service providers and clients receiving services, additional temporary staffing for organizations to serve more clients in need, and hundreds of thousands of pounds of additional food and capacity for local food pantries.
---
We rallied our network of nonprofit partners to accept referrals on behalf of residents across Denton County for eviction prevention. Since April 2020, over $7.3 million of restricted federal funds have been disbursed to assist 4,689 households in 32 different municipalities across Denton County with rent, mortgage, and utility assistance during this crisis. Our Eviction Prevention program has provided over 7,914 months of rent/mortgage and utility assistance to keep neighbors in their homes. (as of February 2021)
Assistance is still available. Renters and landlords can begin the process by submitting a pre-screening form.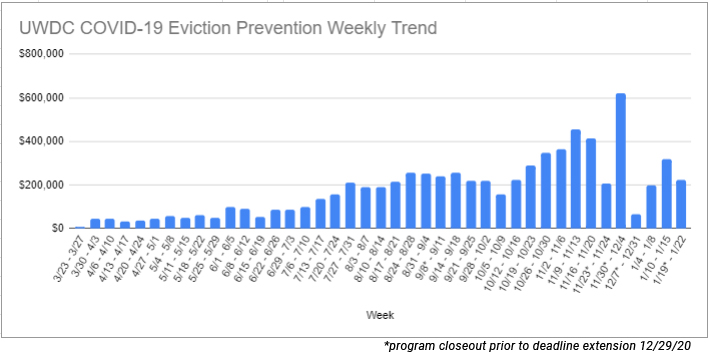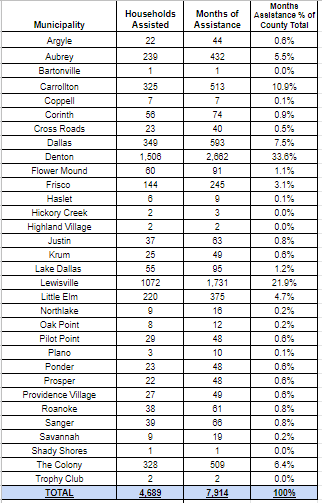 "Many of the families requesting assistance are doing so for the very first time which is very overwhelming and hard for each of them.  Every time GLR gets to hand a rental assistance check to a parent, there is an immediate feeling of relief and overwhelming gratitude. You can immediately see a little weight being lifted. "
~Michelle Conner, CEO
Grace Like Rain
"Contributions from the Denton County United Way COVID-19 Relief Fund are making a huge impact amongst many individuals in crisis with no one to turn to for help. Access to the Fund has helped families avoid eviction and prevent hunger insecurity."
~ Daphne Adams, Director of Family Services
Christian Community Action (CCA), Lewisville
"The pandemic has been beyond challenging for my family. Both of my children are asthmatic/ high risk for catching the virus, therefore had to stay home & participate in connected learning. I could not afford a tutor for them so I spent the first seven months of the pandemic juggling school, work and teaching. Just when I thought that things could not get any more complicated I was terminated due to COVID-19, which resulted in me having to push back entering the Bachelors Degree program at TWU.
In the midst of losing my job and postponing my education we had to relocate due to my low income apartments becoming a hostile environment. Moving during a pandemic is very stressful especially when you can't afford to pay movers to move everything. During mid Winter my children and I were forced to move the majority of our things on our own. I also had to pay rent for both apartments in the same month so I wouldn't lose the new apartment to another prospect. It's hard to tell your children that they can't get anything for Christmas outside of shoes and clothes because you've spent Christmas money on moving them to a safer environment, how do you expect a 10 year and 13 year old to understand that? I have held back so many tears trying to figure out how to make life easier for my family. 
The United Way has definitely been a support system for us, their assistance has helped me overcome all that I have mentioned and more, sometimes it's the smallest things that can make or break you. My children have watched me struggle but never give up because I know that all that we have gone through will one day put them in a position that will allow their families to avoid some of the restrictions we've encountered for far too long."
~ Letter of Thanks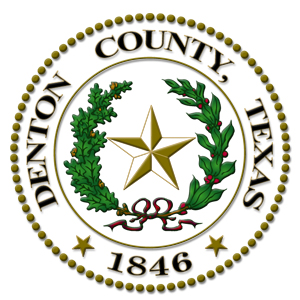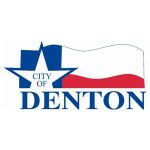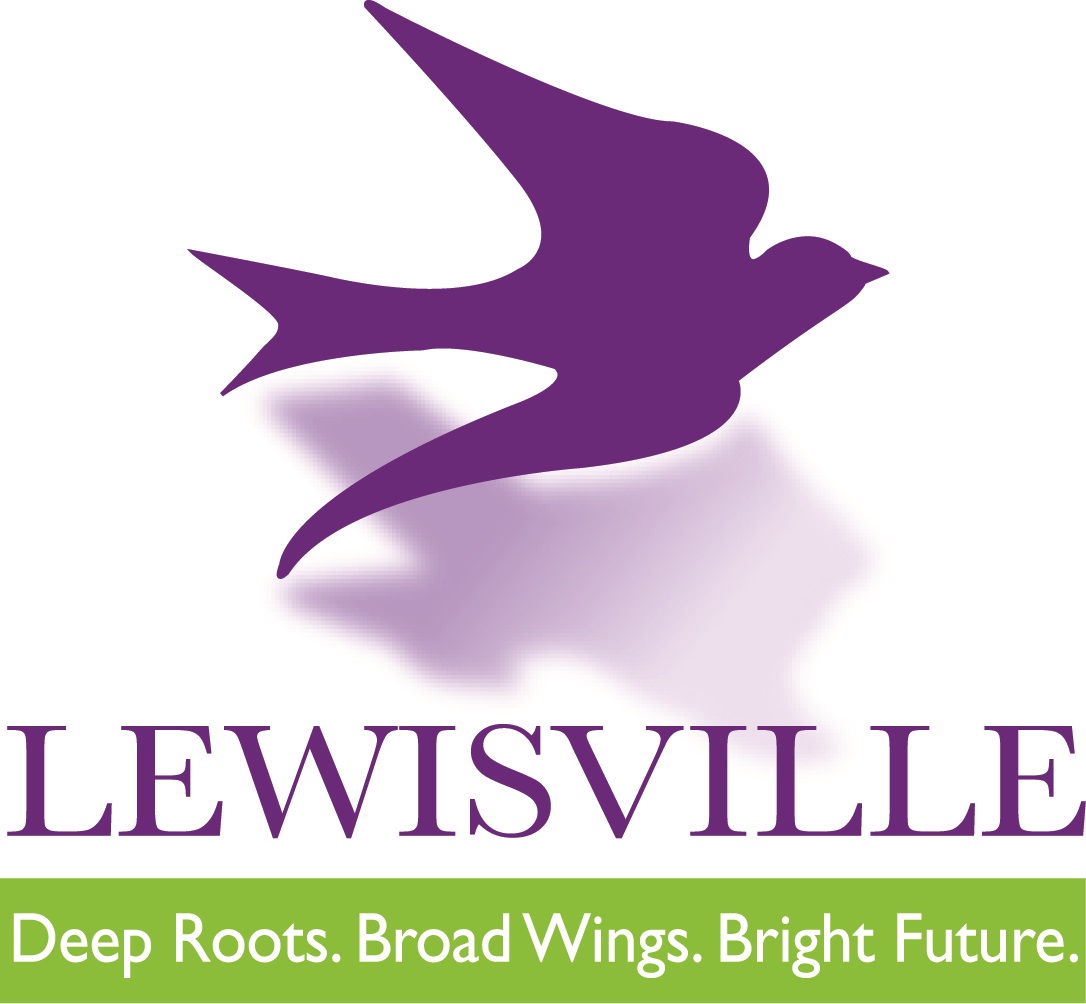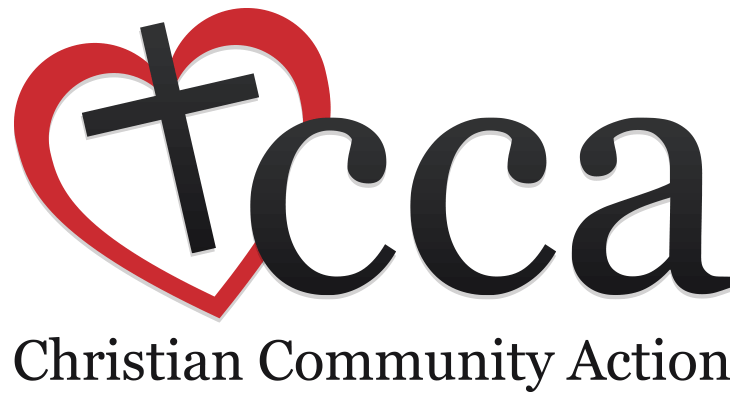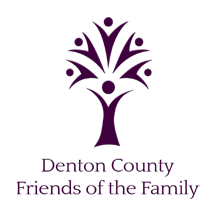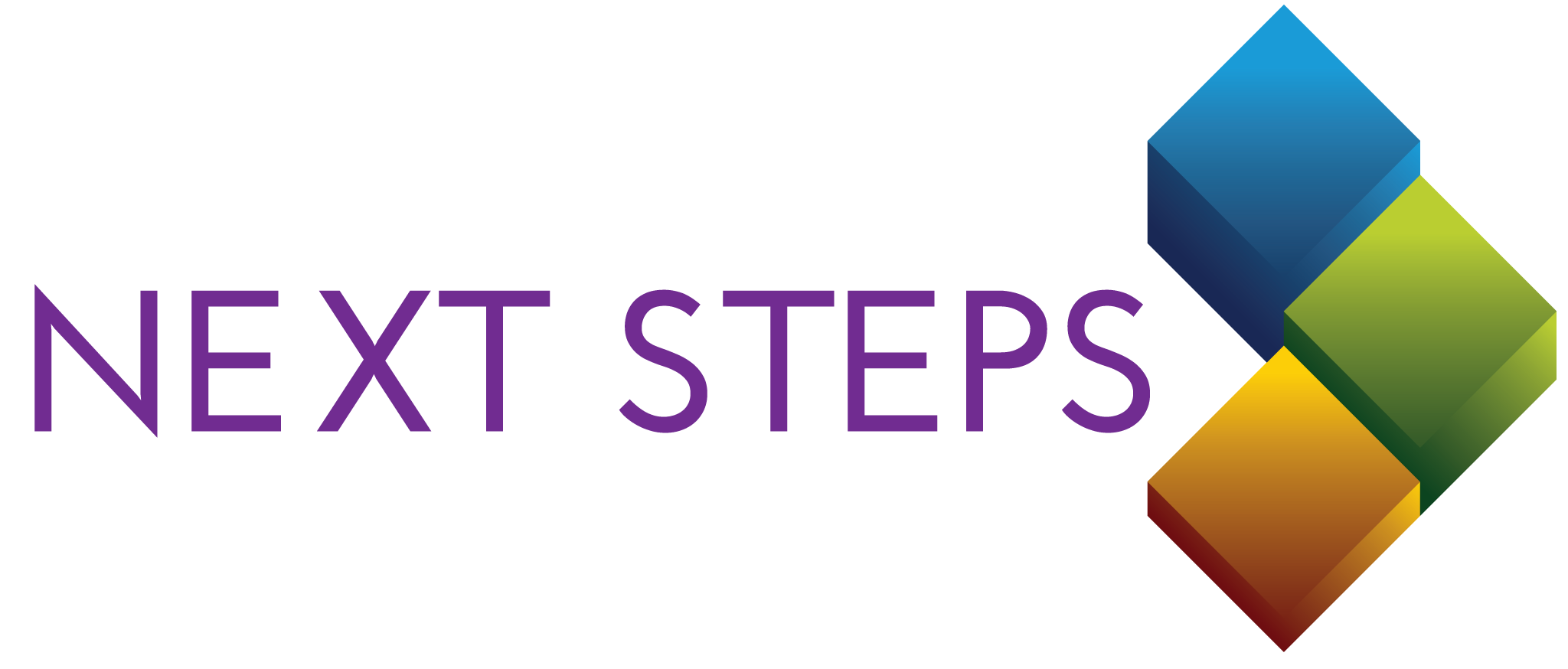 ​
---
We convened Denton County, local ISDs, and city representatives, as well as nonprofits from across Denton County on a taskforce to address ongoing food insecurity of children and adults. 
---
In addition to the COVID-19 Relief & Recovery Fund, we continue to compile a fluid

list of available resources for the community during this crisis

(i.e. unemployment, meals for students, community food pantries, SBA Loan information, childcare, volunteer opportunities, and more), as well as critical needs of nonprofits in Denton County. 
---
We created

Enhanced Information & Referral

in partnership with City of Denton to provide better access to resources for individuals and businesses in Denton County that have been affected by the pandemic.
​